Our unique & high quality X2MT lighting range is now available at the University Veterinary Clinic of Liege !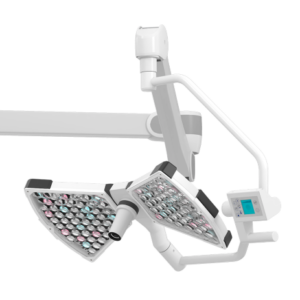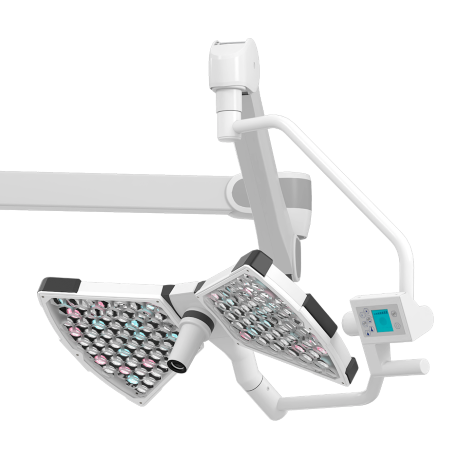 Who said that only humans could benefit from quality and innovative medical equipment ? Since June 2017, the University Veterinary Clinic (CVU) in Liège has been developing a new ultramodern complex aimed at meeting the new demands of care for individuals.
Designed with sustainable development and energy saving in mind, this building brings together all the useful services in one place : MRI, interventional angiography room, physiotherapy room. Thanks to this new extension, the CVU in Liège has the essential assets to compete with the best European veterinary centres while offering students a high-performance training tool.
With this in mind, our X2MT operating light and our NOMADÉO wireless camera fit perfectly into the heart of this new facility. At Surgiris, our R&D engineers have designed this innovative light with a unique design that respects the hygienic constraints of operating rooms.
Our
XMT range

of medical equipment offers many advantages :
High C.R.I. : With a variable colour temperature of up to 5000 K and a maximum light intensity of 160,000 Lux, the colour rendering of our MT range offers an Ra of 98 and an R9 of 99!

Absolute shadow dissolution :

A key feature of surgical lights to ensure optimal operating conditions, XMT lights have independent optics for each module. A petal diffuses a light spot that is superimposed on the operating field. Thus, even with one or more caregivers' heads in the light field, no shadows appear on the circumference of the spot.

No mechanical movement :

Our exclusive in-house developed patent FOCUSMATIC allows the diameter of the light field of the operating lights to be adjusted to a very wide field, without loss of intensity of the central light. This technology promises peace of mind to the biomedical engineer as there are no failures due to mechanical movements.
Low disturbance of the laminar flow : DIN 1946-4 defines the permissible disturbances in the laminar flow to allow the sterile air to circulate properly in the operating room. A disturbance of < 37.5% is recommended to prevent the spread of bacteria in the sterile field. The unique design of the XMT surgical lights has been thought to result in only a small disturbance of the laminar flow (28/29%) and thus follow the hygienic constraints and standards of an operating room.
The
NOMADEO camera

offers many advantages :
Ensuring comfort and versatility :

the wireless NOMADEO is removable
NOMADEO can be used in different operating rooms
Designed, manufactured and

rigorously tested to meet the demands of the operating room environment and provide you with the highest level of satisfaction
If you are interested in our X2MT surgical light, please visit the XMT product page or contact us directly via the contact form.