 OUR COMMITMENTS
Discover our commitments to
quality & sustainable development
Our commitment to excellence !
At SURGIRIS, we firmly believe that
excellence and sustainability

are the pillars of any successful and responsible company. We are committed to offering high-quality products and services, backed by rigorous standards and recognised certifications.
What's more, we are acutely aware of our responsibility to the planet and to future generations. That's why
we integrate the principles of sustainable development and CSR into every aspect of our business.
QUALITY
SURGIRIS products are medical devices and comply with regulatory requirements, in particular European Regulation 2017/745 on medical devices, Directive 93/42/EEC and national requirements.
Our quality management system is based on a process approach in accordance with the requirements of the NF EN ISO 13485 standard. Our processes are evaluated regularly or continuously, depending on their specific features.
In 2023, SURGIRIS is pleased to share with you the renewal of its ISO 13485 certification and the verification of its CE marking !
Benefits
Compliance & Quality of medical devices supplied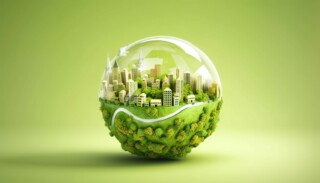 SUSTAINABLE DEVELOPMENT
SURGIRIS lighting is designed to optimise performance throughout its life cycle and reduce its environmental impact. To achieve this, they incorporate electronic management systems that promote energy savings and minimise the production of unnecessary waste electrical and electronic equipment.
Surgiris is committed to eco-design and innovation, with the aim of :
Promote the use of renewable, plant-based and biodegradable raw materials in the design of its medical devices.
Select transformation processes that minimise the environmental impact of manufacturing medical devices.
Adopting recyclable materials for the packaging of its products, optimising containers and cardboard boxes to reduce the amount of waste generated and avoid all forms of waste.
Surgiris is also committed to reviewing its transport practices. The company encourages the rationalisation of delivery routes, thus contributing to the optimisation of rounds. And finally, Surgiris is opting to integrate technologies into all its lorries to reduce nitrogen oxide emissions.
By favouring environmentally-friendly choices, from design to delivery, Surgiris is establishing itself as a responsible and visionary player in the field of medical technology !
Benefits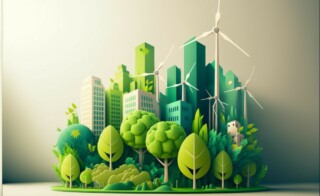 A LISTENING COMPANY
At Surgiris, we believe that the passion and expertise of our people are the real drivers of our success. That's why we strive to create a supportive work environment where everyone feels valued, listened to and encouraged to give their best. This caring, human approach is reflected in exceptional team cohesion and boundless creativity.
We're also building a sustainable future with our partners! By working hand in hand with our partners, we are committed to offering solutions that exceed their expectations and to jointly contributing to the advancement of healthcare and medical technology.
Benefits
Commitment & Satisfaction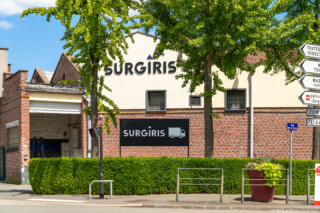 Would you like to join us?
Please send your application to info@surgiris.com
01
---
We have our own in-house design office, where our experts develop unique technologies and paterns…
02
---
Our team of employees has the best qualifications, from user advice to technology to customer service…
03
---
We provide you with the best technical expertise for the follow-up, maintenance and servicing of your installations…