 Story
Find out more about SURGIRIS' lamps manufacturer story
Surgiris has evolved from its creation in 2001 to its international development as a French lamps manufacturer in over 50 countries!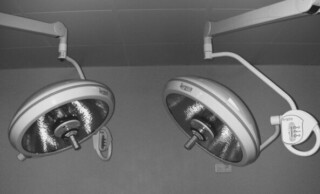 The creator of SURGIRIS
"I know my limits. Which is why I stretch them."
Serge GAINSBOURG
Driven by this quote from Serge Gainsbourg and by his ambition, Daniel MICUCCI began his professional career in a company specialising in the medical sector. Driven by his challenger's mindset, he decided to leave the nest and seize an opportunity that presented itself. He bought out the shares of a French company that was the market leader in operating room lighting.
That was when the foundations of SURGIRIS were laid.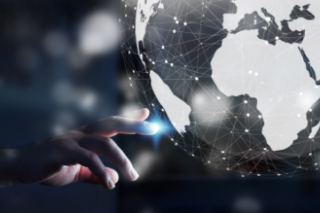 The arrival of the self-educated visionary
Driven by his innovative vision and his passion for technology, Denis PAPIN, biomedical maintenance manager, driven by his quest for innovation and his leader's mindset, decided to make his entrepreneurial dream come true. He joined SURGIRIS to create its production workshop and take the initiative in developing its products.
With his knowledge and technique, he became the second pillar of SURGIRIS.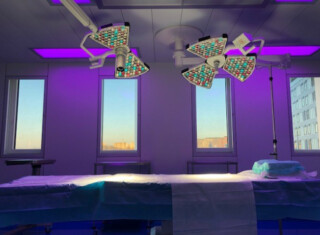 The birth of smart vision
SURGIRIS wanted to quickly bring its added value to the international medical device market. ISO 13485 certified, it embarked on the design and manufacture of its own products, wanting to prove its will to innovate in the face of competitors who only buy and resell. It decided to differentiate itself from the market players by developing LED technology which promises long service life, instead of Xenon bulbs which have a limited service life and do not provide dimming.
In the midst of designing a new lighting system and facing a very high volume of orders, SURGIRIS realised that its premises were no longer adapted to the demands of its customers.
The new premises gave SURGIRIS a large production and storage capacity.
It was the beginning of a successful adventure that it could not have predicted.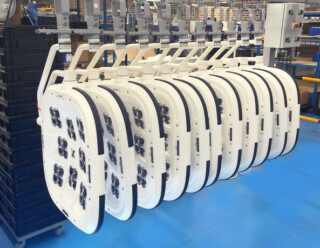 The lighting experts
With a growing market and increasing activity, SURGIRIS quickly expanded its team. First, it recruited salespeople to make itself known to hospitals. Secondly, it hired R&D engineers for its design office in order to develop products at the cutting edge of technology. SURGIRIS quickly identified the needs of surgeons to provide them with a comfortable working environment in the operating room.
As a result, it developed several exclusive patents in-house to become an innovating company with unique products.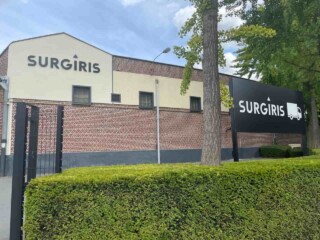 The consecration of a story through success
Over the past 20 years, many people have joined SURGIRIS, the number of employees has increased tenfold and two subsidiaries have been created abroad. It now has world-renowned Made In France expertise.
Today, 60 % of its production is exported to more than 50 countries, with more than 1000 lighting systems sold every year. 01
---
We have our own in-house design office, where our experts develop unique technologies and paterns…
02
---
Our team of employees has the best qualifications, from user advice to technology to customer service…
03
---
We provide you with the best technical expertise for the follow-up, maintenance and servicing of your installations…