GENIUS articulated arms range is composed of 4 versions available with many features adapted to the needs of users.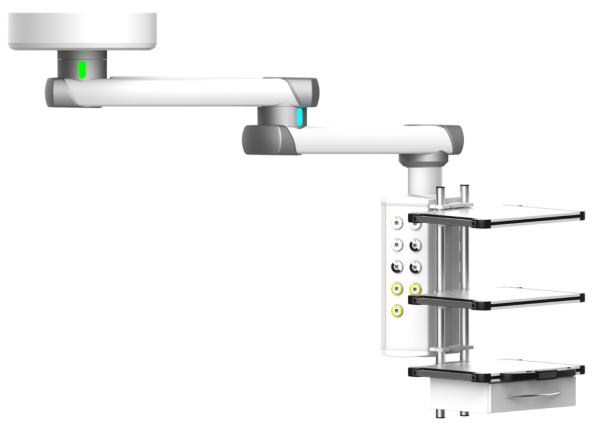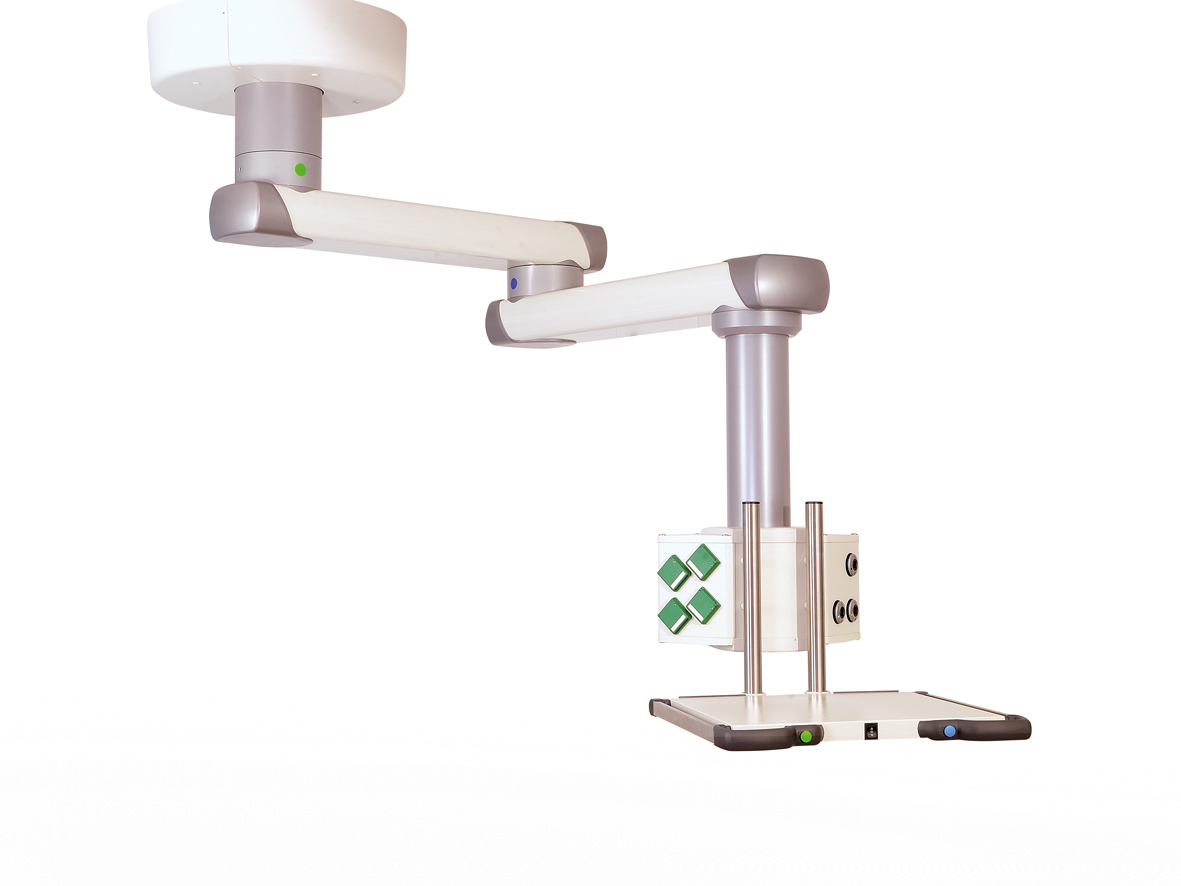 GENIUS RANGE
GENIUS articulated arms consists of four products that carry heavy and extra heavy loads: GENIUS AIR, GENIUS E-BRAKE, GENIUS SPRING, GENIUS MOTOR.
In addition, GENIUS medical pendants are available with pneumatic or electromagnetic brakes. Moreover, these GENIUS overhead arms offer various variable heights.
GENIUS articulated arms are available in several versions, both up/down and rotary. Therefore, the GENIUS articulated arm range is designed for your operating rooms and intensive care units.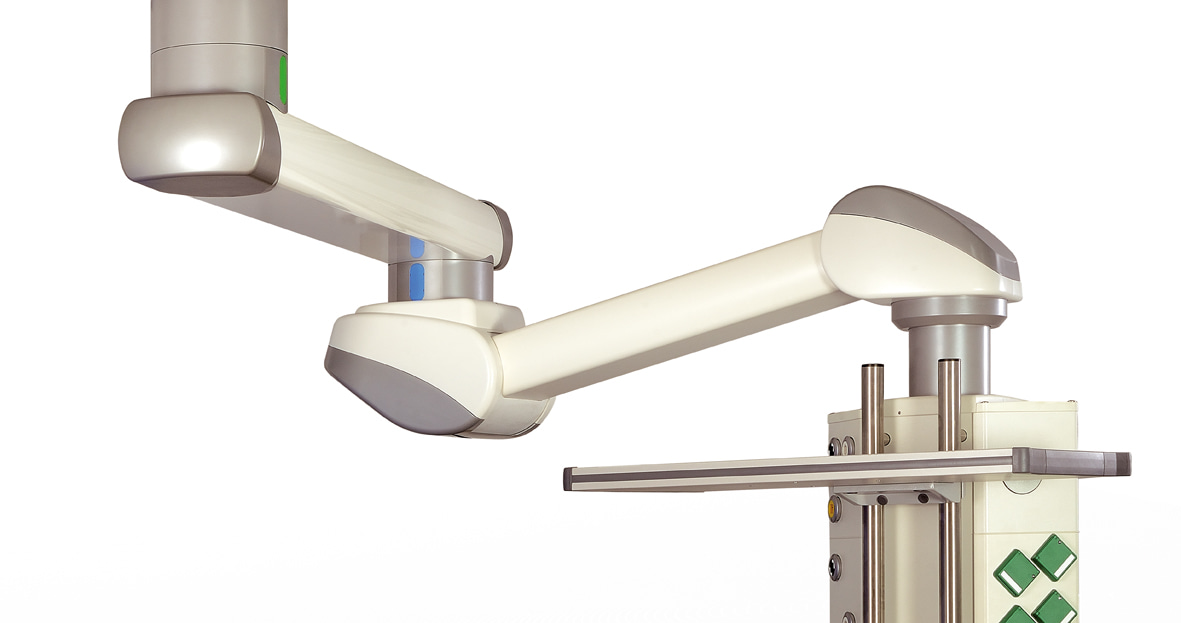 Loads
GENIUS range of medical pendant are designed to handle all types of loads, from light, medium and heavy to extra heavy (up to 1000kg).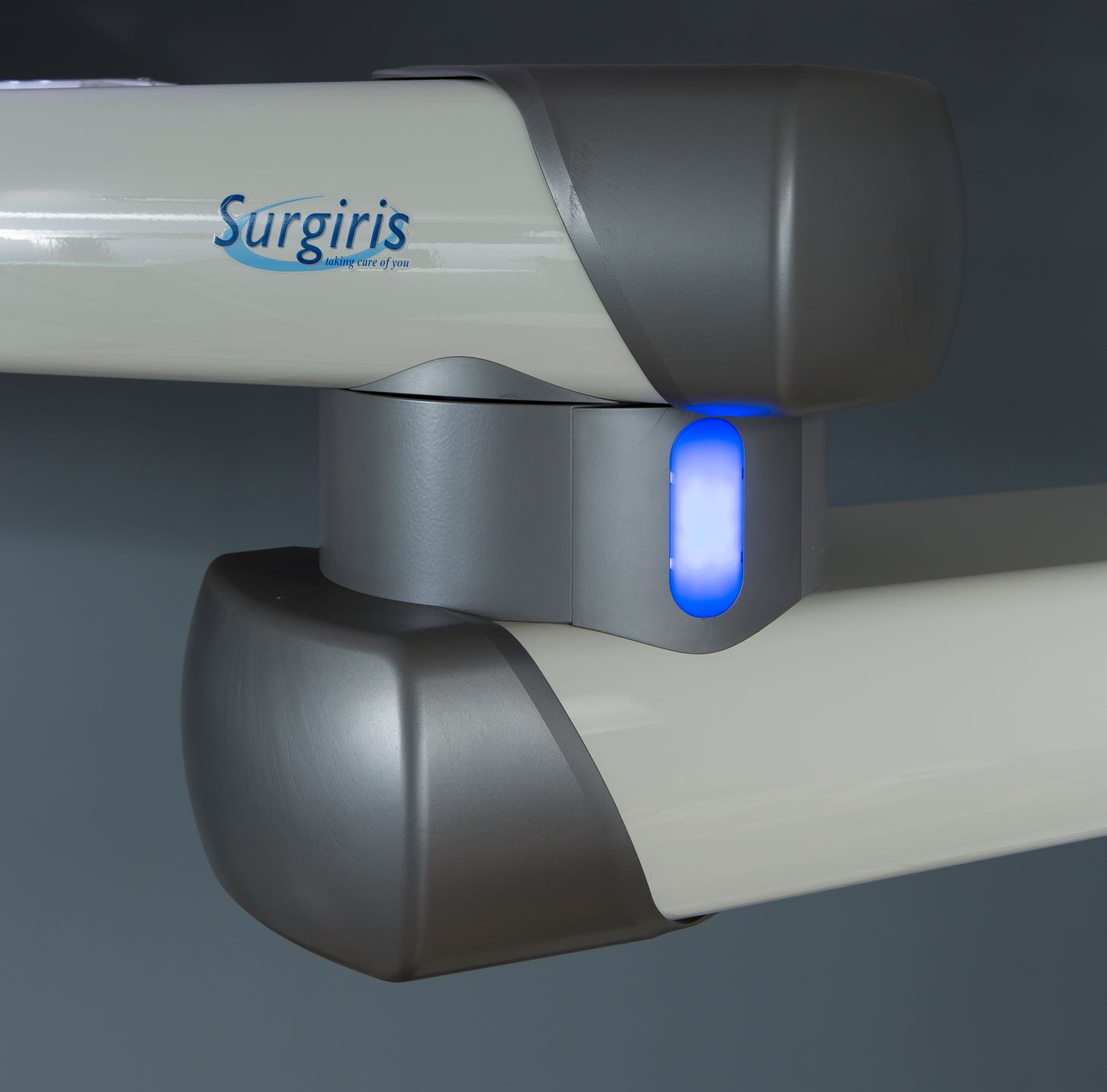 Brakes
GENIUS range of medical pendant have two braking systems:
Pneumatic: 4 bar compressed air braking system controlled by push buttons on the service tray or on the control box.
Electromagnetic: electromagnetic braking system of which the release is controlled by push buttons on the service plate or on the control box.
These configurable braking systems provide operators and service personnel convenience and simplicity.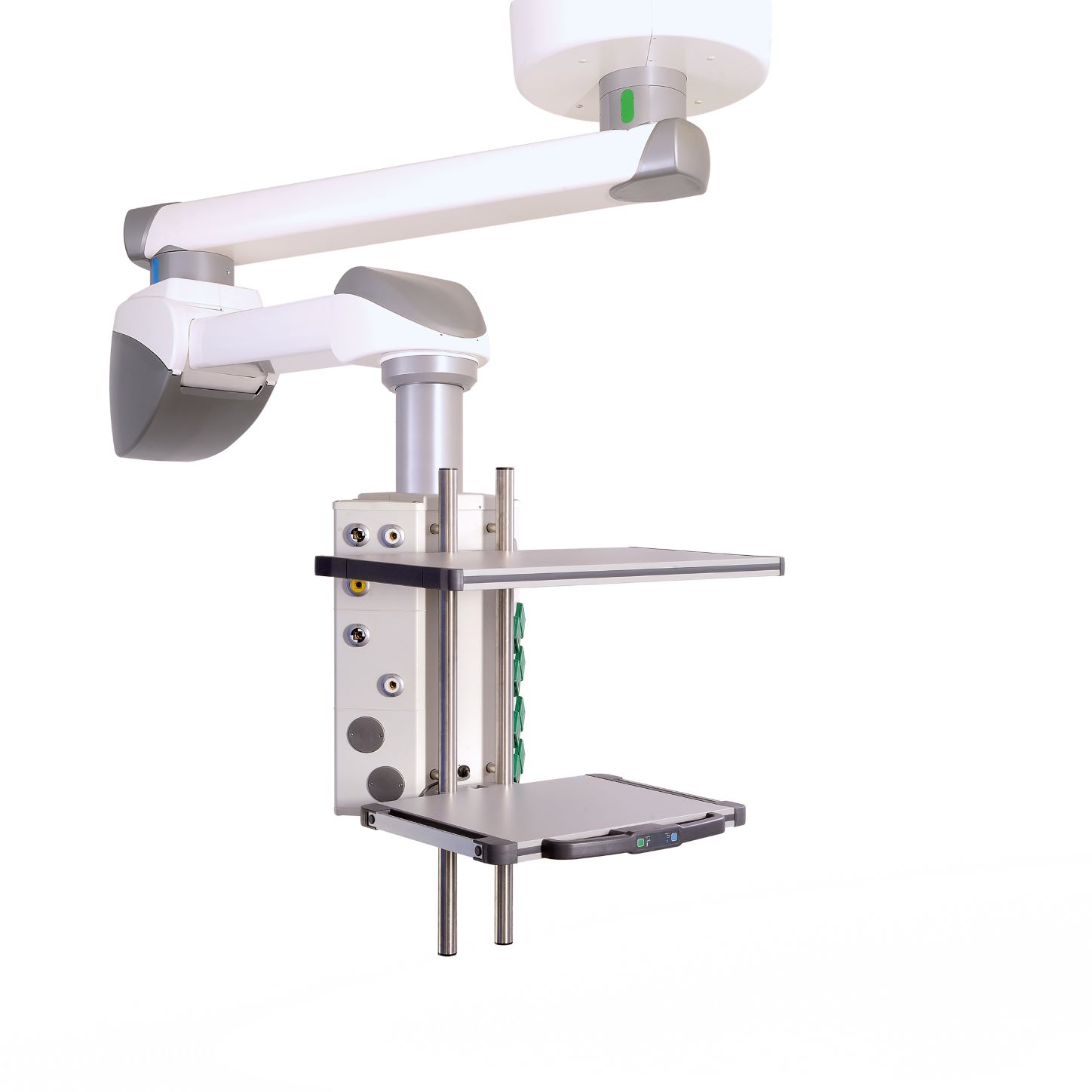 Configurations
GENIUS range of medical pendant can be customised to suit the user's requirements and are available in single or duo versions.
The GENIUS medical pendant is available with many optional features such as brake indicator lights, indirect LED mood lighting or a music module.
Indirect ambient lighting
Examination lighting (DIASYS)
Other medical equipment etc.
Up to 0.1 inch for GENIUS E-BRAKE and GENIUS MOTOR models
Up to 1 tonne for the GENUIS E-BRAKE model!
Yes, GENIUS range can be used to lift an anaesthesia machine Related products
For each product family, SURGIRIS offers you its innovative solutions.
WHY CHOOSE SURGIRIS PRODUCTS?
In our production facilities, we create high-performance operating theatre equipment for the most demanding applications.

More than 20 years of biomedical experience

Products 100% Made in France

International presence