 OPERATING LAMPS ADDED VALUE
Check out SURGIRIS exclusive innovations
SURGIRIS R&D engineers create patents, technologies, and exclusive innovations in-house to best meet your needs and facilitate your everyday life.
Patents
Thanks to SURGIRIS 20 years of biomedical technology experience, we have been able to develop exclusive patents in-house to meet the demanding needs of the operating room.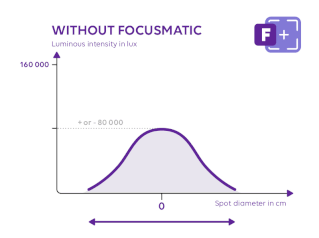 FOCUSMATIC
SURGIRIS exclusive patented FOCUSMATIC technology allows to adjust the light field diameter of surgical lights to a very wide field without loss of central lighting intensity.
Benefits
Maximum power in a wide field
Technology
SURGIRIS R&D engineers have developed unique technology to optimise the use and comfort of our surgical lighting. Innovations
SURGIRIS operating lamps includes technological innovations that exceed the standards imposed by regulations.

COLOUR TEMPERATURE
SURGIRIS operating lamps has variable colour temperatures. You can vary the temperature from 3,500 K to 5,000 K (depending on the model) to suit your cardiac, orthopaedic, vascular etc. surgeries, …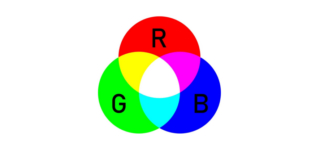 COLOUR RENDERING
SURGIRIS surgical lighting has an excellent colour rendering with an Ra & R9 of up to 99 (depending on the model). The R9 represents red, which is very important in surgery to be able to see blood tissue.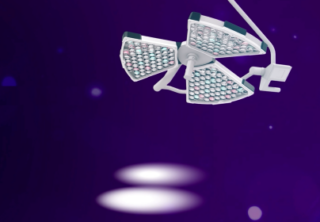 SHADOW ELIMINATION
Thanks to our unique light spot overlay technology, surgeons have no shadow on their surgical fields lit by SURGIRIS.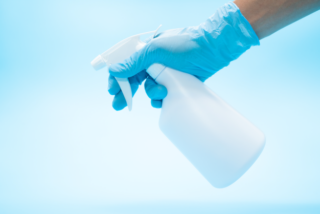 PROTECTION RATING
The protection rating classifies and rates the degree of protection (dust intrusion, accidental and water contact) provided by the mechanical and electrical boxes. SURGIRIS lighting guarantees IP54 protection.
LAMINAR FLOW
The innovating SURGIRIS lighting was designed to only cause a slight disturbance of the laminar flow (28/29%) in accordance with DIN 1946-4.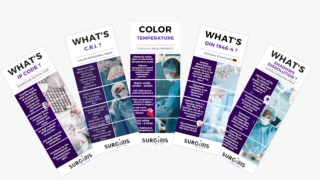 Check out SURGIRIS range of surgical lights: 01
---
We have our own in-house design office, where our experts develop unique technologies and paterns…
02
---
Our team of employees has the best qualifications, from user advice to technology to customer service…
03
---
We provide you with the best technical expertise for the follow-up, maintenance and servicing of your installations…