Discover our range of innovative products specially designed to fit out your interventional rooms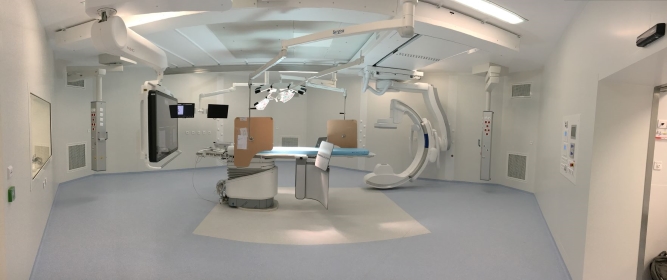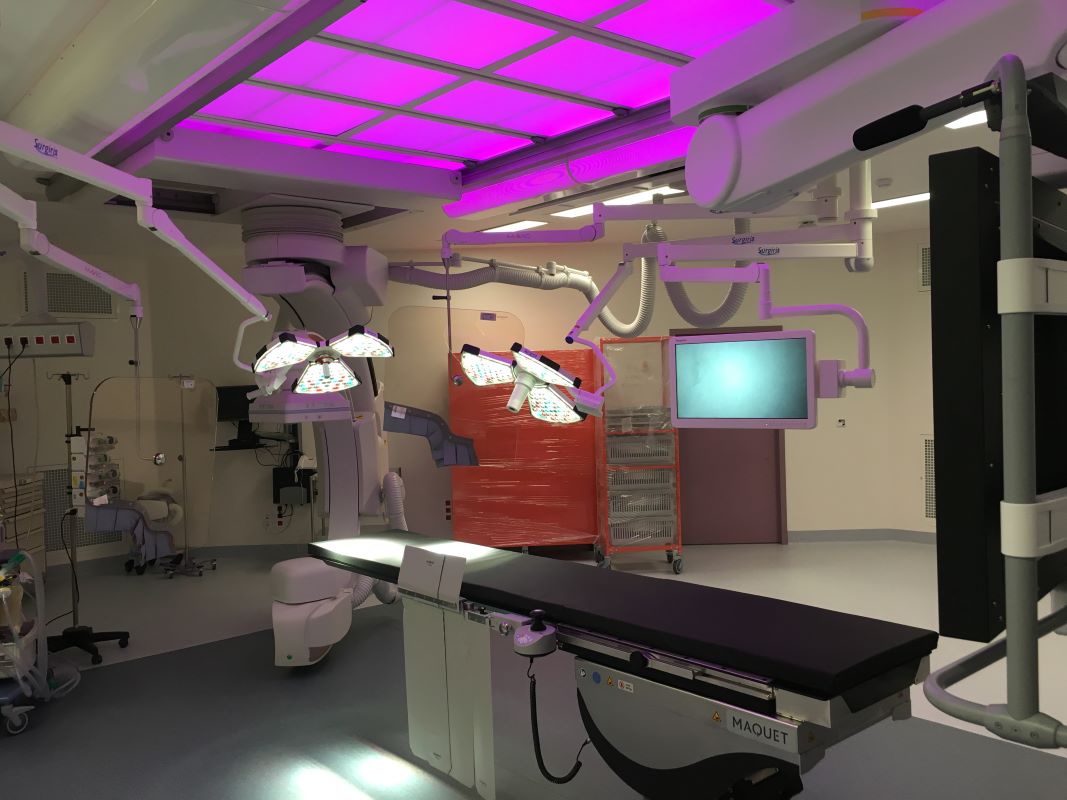 our products for interventional rooms
Because of the presence of equipment such as scanners, it is impossible to place the domes directly above the patient. To solve this problem, SURGIRIS has developed handy, long lighting arms that are installed outside the machine's wheelbase. This allows the lighting to reach the patient efficiently, while ensuring optimum illumination.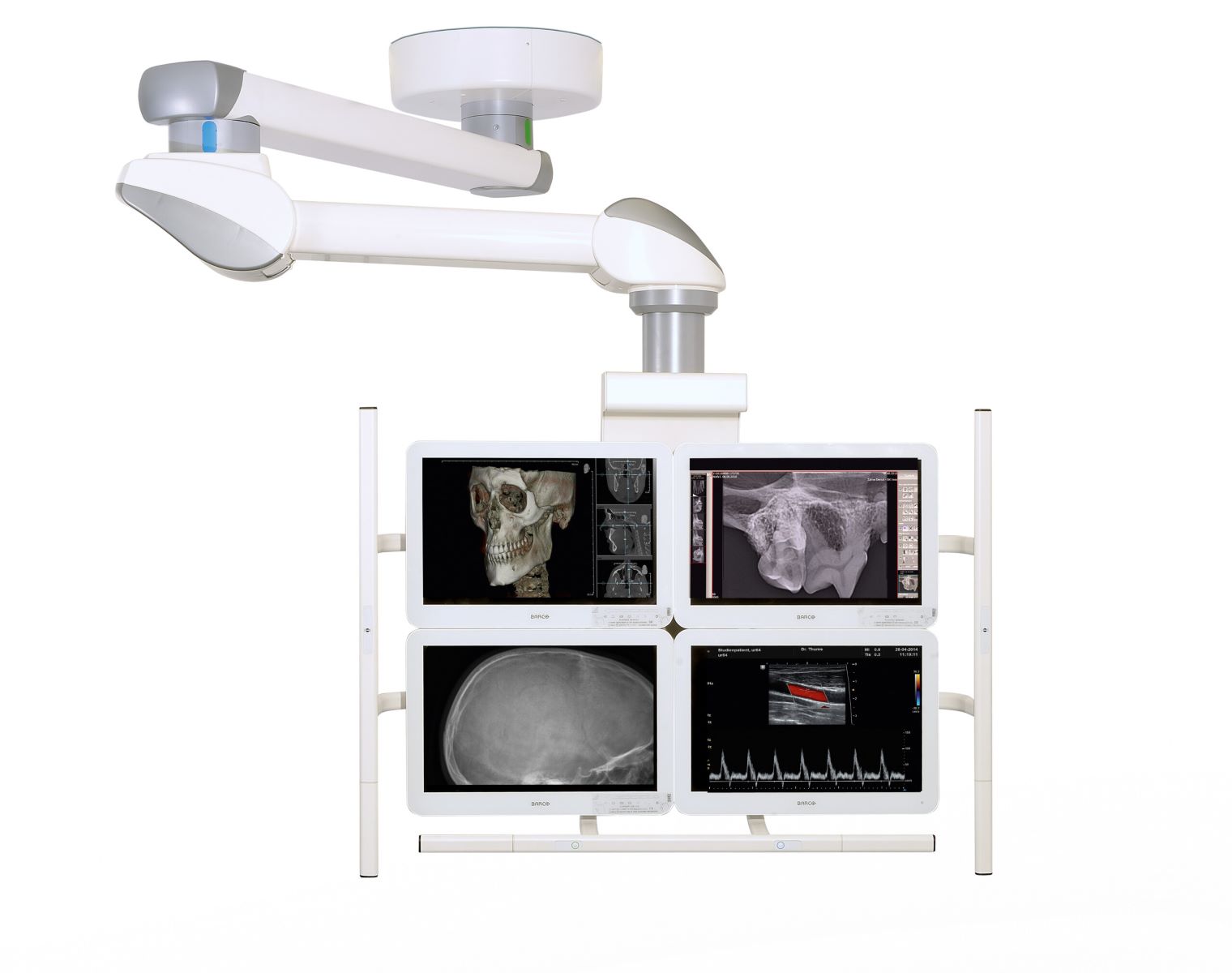 MEDIAVIEW RANGE
Our range includes 2 monitor supports:
MEDIAVIEW: monitor support arm capable of supporting 4, 6 or 8 flat screens of different sizes. It is compatible with GENIUS E-BRAKE SPRING arms from the SURGIRIS range.
MEDIAVIEW LS: monitor support arm capable of supporting 1 large flat screen. It is compatible with GENIUS E-BRAKE SPRING arms from the SURGIRIS range.
These systems make it easy to position and move the monitor horizontally and vertically. During an operation, you can access all the information displayed on the screen at a glance, without having to leave your work area.
The MEDIAVIEW arm is available in a wide range of sizes, from 37″ to 60″, to suit every need and application. MEDIAVIEW arms are upgradeable to facilitate the installation of larger monitors on existing systems.
Thanks to the multi-movement arm, monitors can easily be moved horizontally and vertically. The ergonomic handles can be fitted with brake control buttons, making them easy for the operator to use.
Multi-movement mobility frees up treatment space when the monitor is not in use.
The internal cable routing and rear connection protection make cleaning easy, prevent the risk of unintentional disconnection and are designed to facilitate air circulation and prevent overheating.
Unlimited flexibility
Ergonomic and easy to use
Optimisation of treatment space
No visible cables
WHY CHOOSE SURGIRIS PRODUCTS?
In our production facilities, we create high-performance operating theatre equipment for the most demanding applications.

More than 20 years of biomedical experience

Products 100% Made in France

International presence