Check out the EPURE medical lamps, lighting designed by our R&D engineers to comply with the standards and requirements of the medical sector by making innovation available to everyone.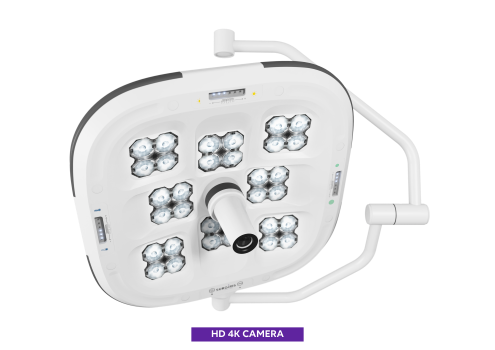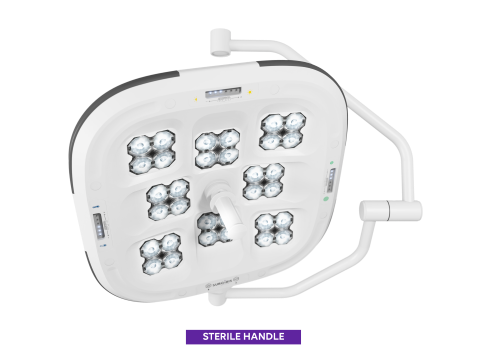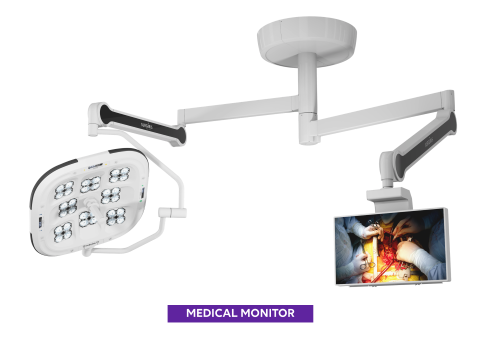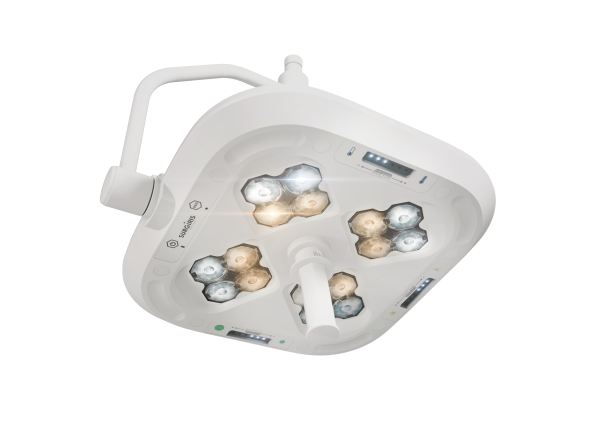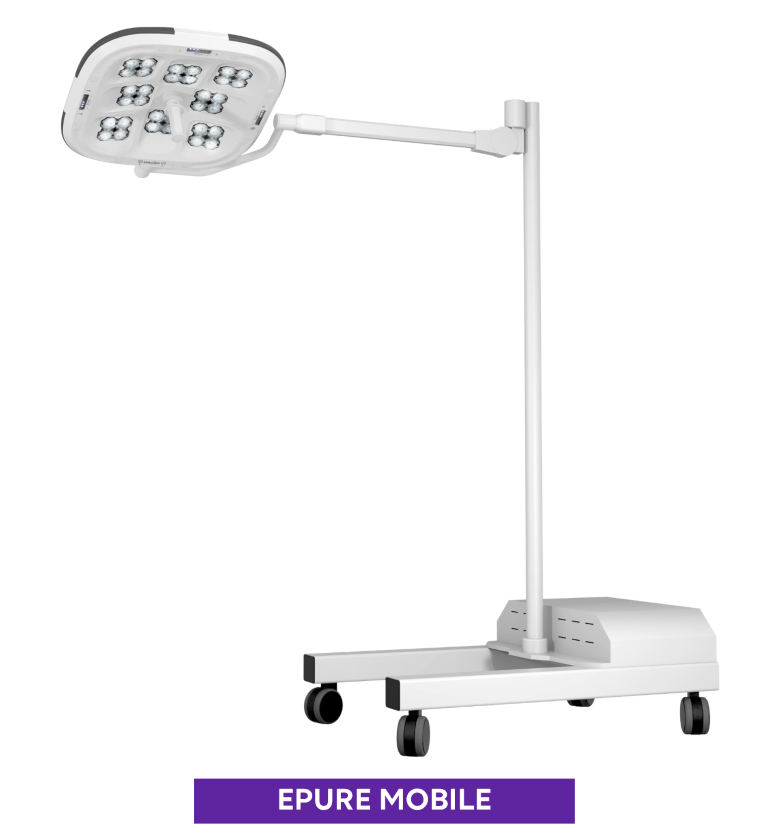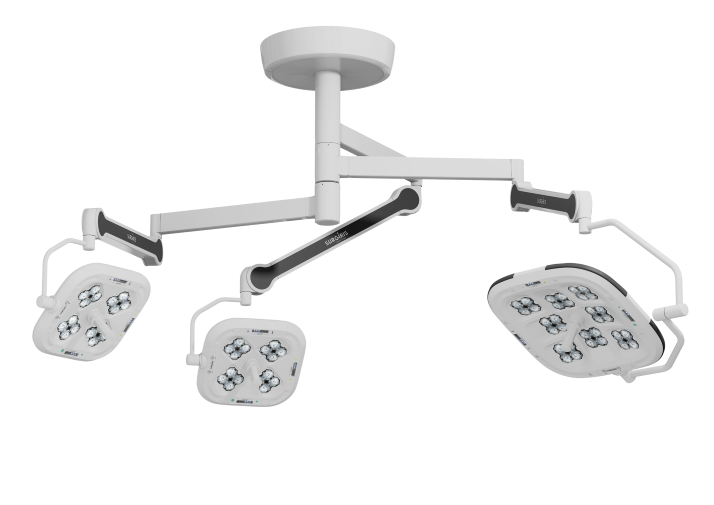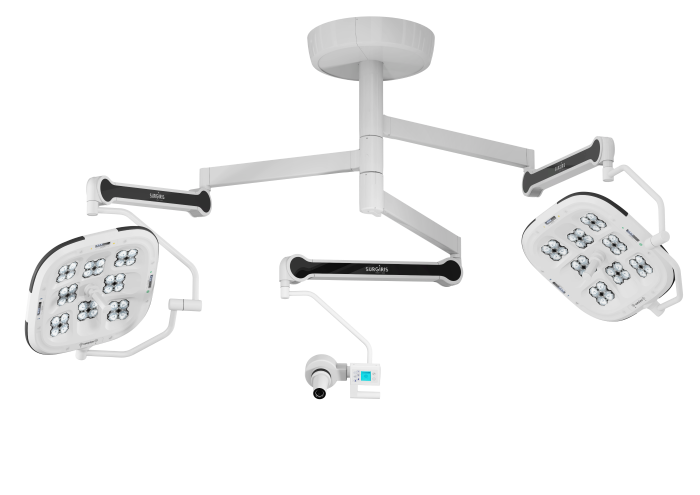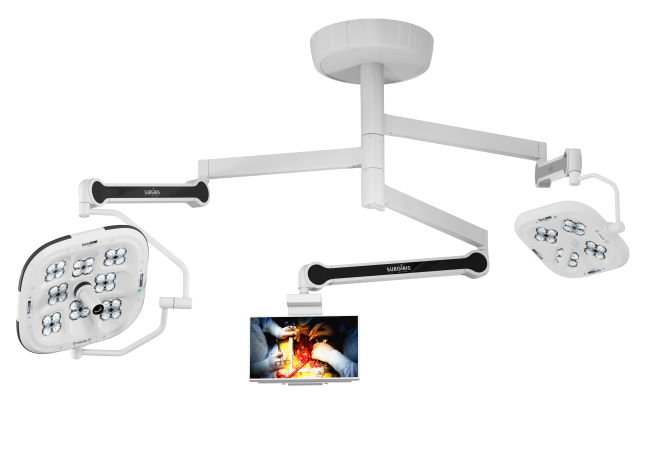 EPURE 4 & EPURE
Check out EPURE range, medical lamps with a sleek design and a contactless adjustment system. This unique and exclusive system provides operating room nurses and surgeons simple and ergonomic operation. SURGIRIS products are made of an innovating material that is shock-proof and disinfectant resistant. EPURE lighting is designed to meet hospital environment constraints.
Thanks to its unrivalled value for performance, every hospital establishment can now have the best technology on the medical device market.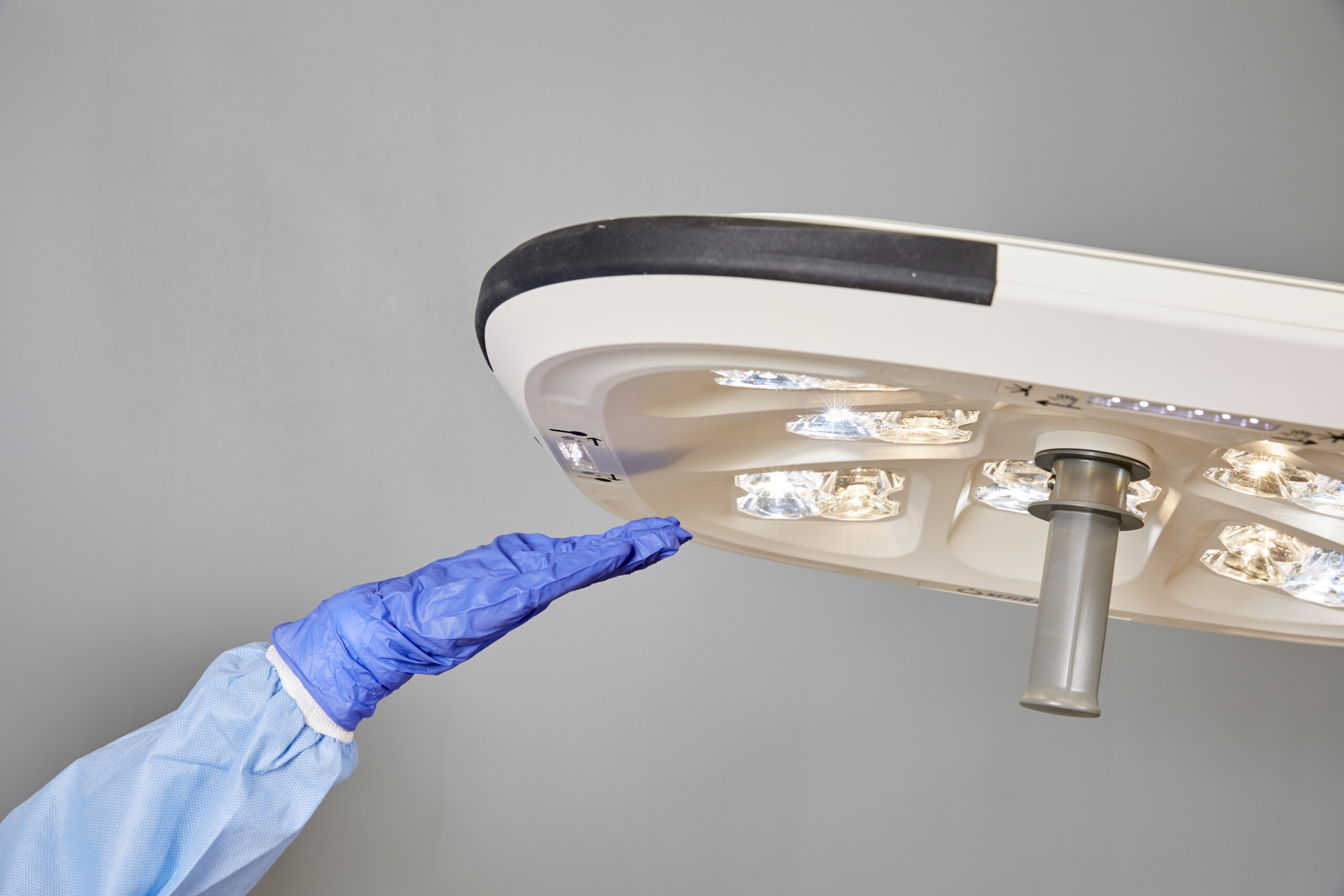 Sterile settings
The patented MOTION-MATIC innovation approved by thousands of users makes it possible to change the light intensity, colour temperature and focus with a single hand movement, without touching the light head.
Surgeons can adjust their operating lighting autonomously, while maintaining their sterile field.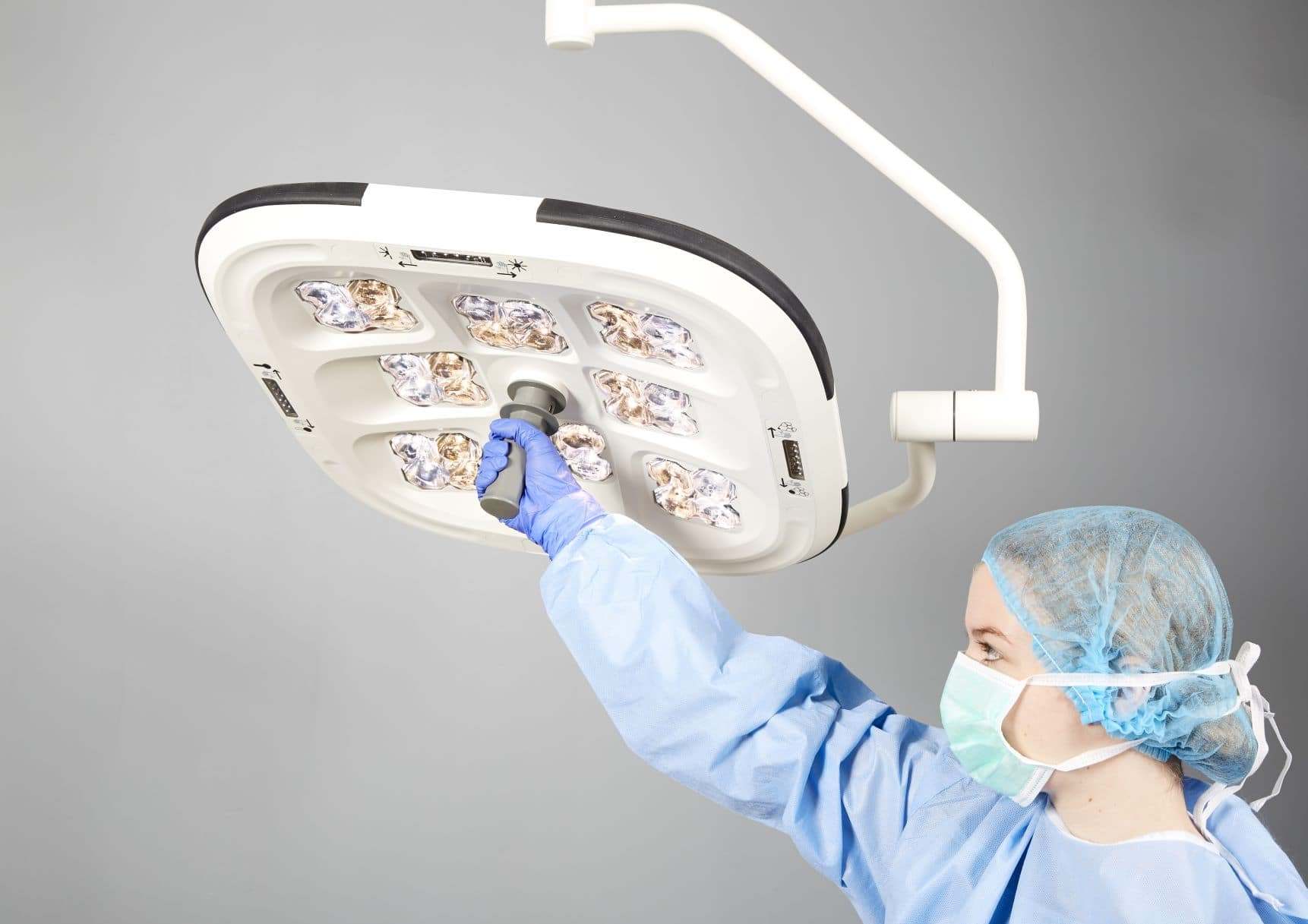 Performance for money
Thanks to its excellent performance for money, EPURE is used by hospitals to provide affordable operating room lighting amongst the best technical performances on the market.
Furthermore, this lighting is competitively priced for the medical device market, allowing hospitals to control their budgets while taking advantage of the most advanced technology.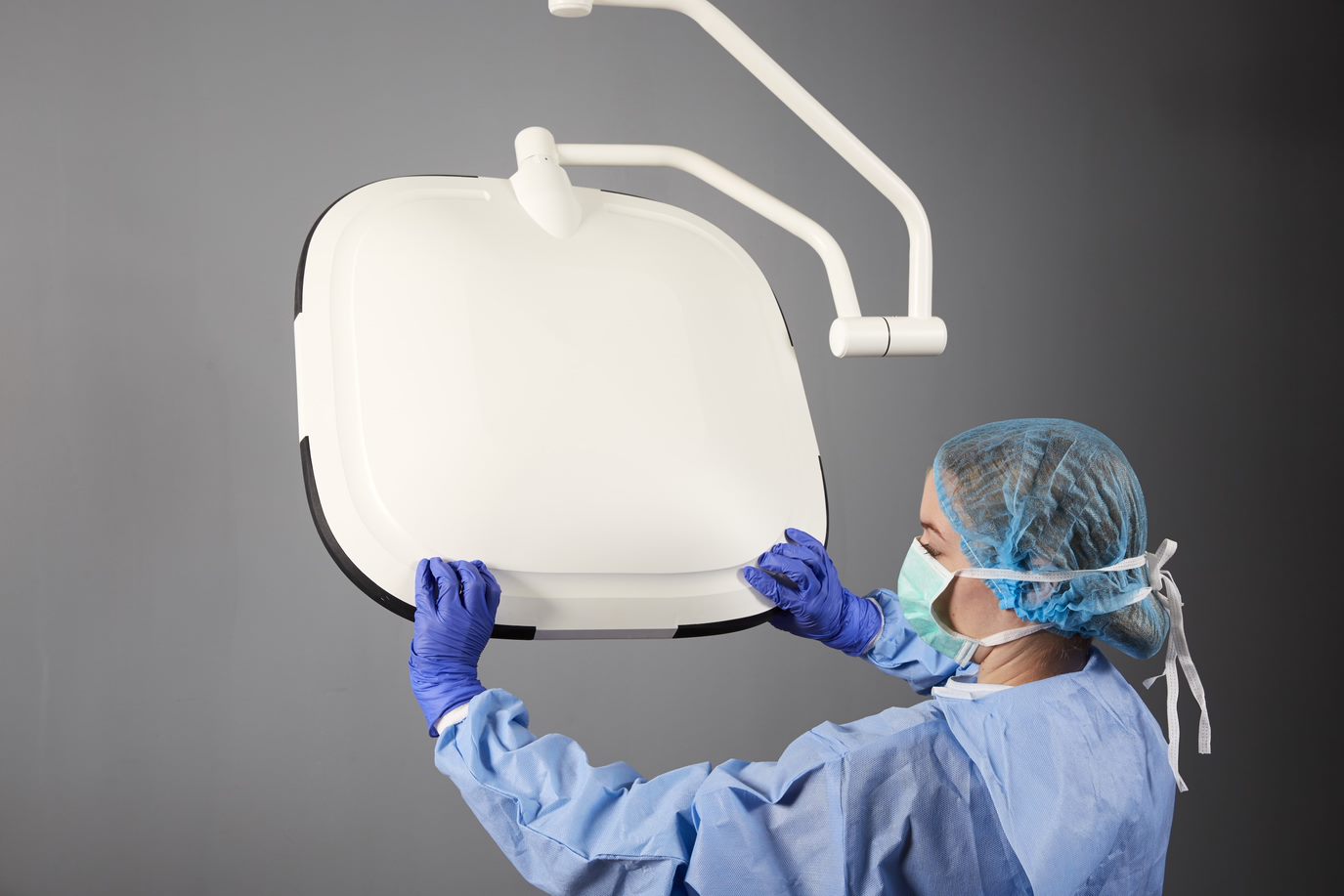 No mechanical movements
The exclusive (registered) FOCUSMATIC patent makes it possible to adjust the lighting to a very wide area without loss of intensity of the central lighting.
SURGIRIS lighting systems are the only ones that have this innovating technology. Based on sophisticated electronic LED management combined with an individualised optical system for each LED, FOCUSMATIC technology revolutionises the "focusing" function of surgical lighting.
This technology promises biomedical engineers peace of mind as there are no failures due to mechanical movements.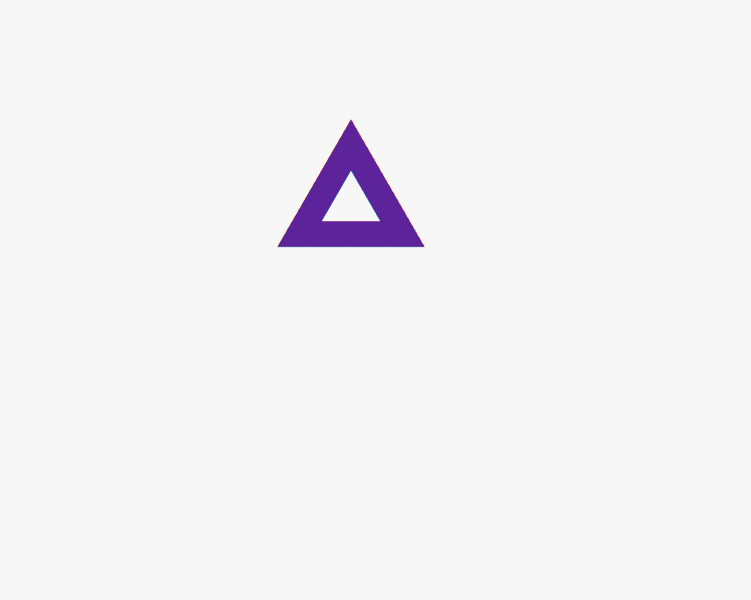 Tutorial video
Find out how to use EPURE medical lamp:
HD 4K camera (EPURE only)
Wall mounted control panel
Medical monitors up to 55″ ---

EPURE NOMADEO - EPURE 4 - MONITOR

---

EPURE - EPURE - CAMERA

---

EPURE 4 - EPURE - MONITEUR

---

EPURE 4 - EPURE 4 - EPURE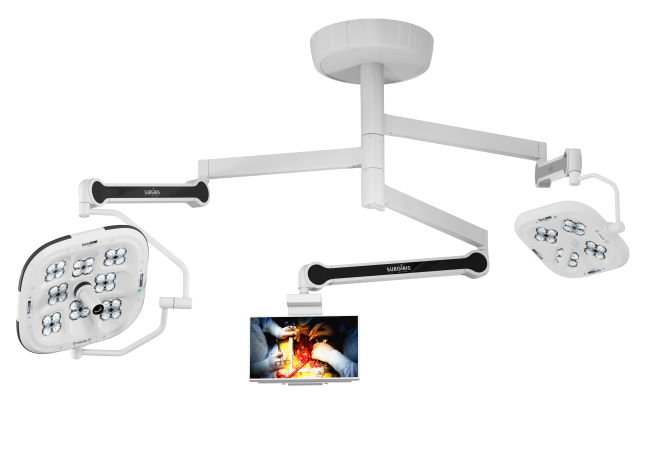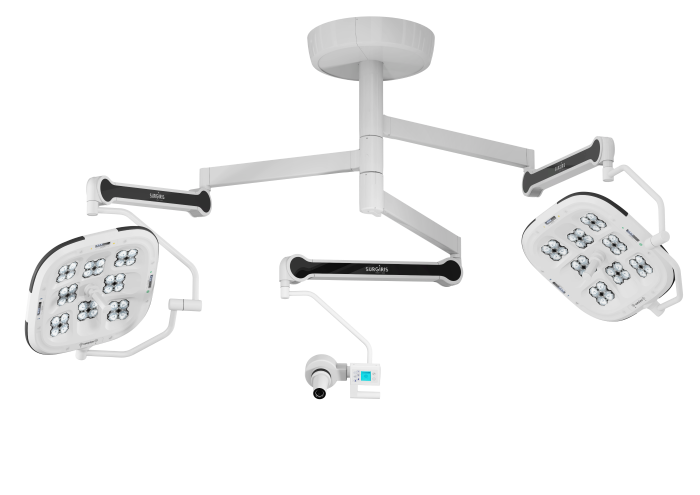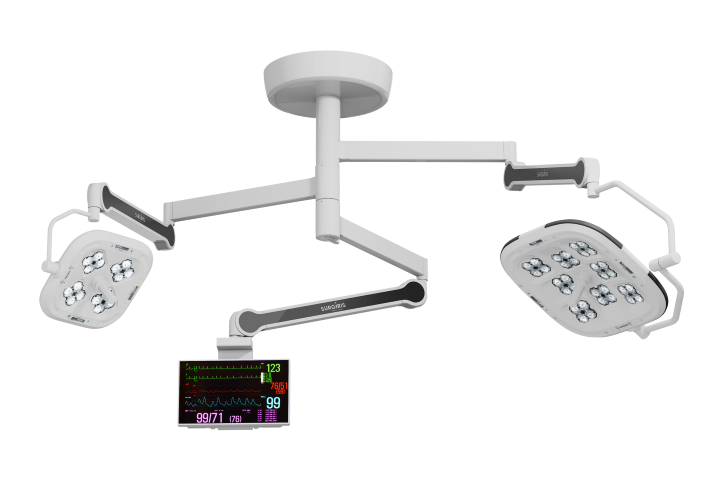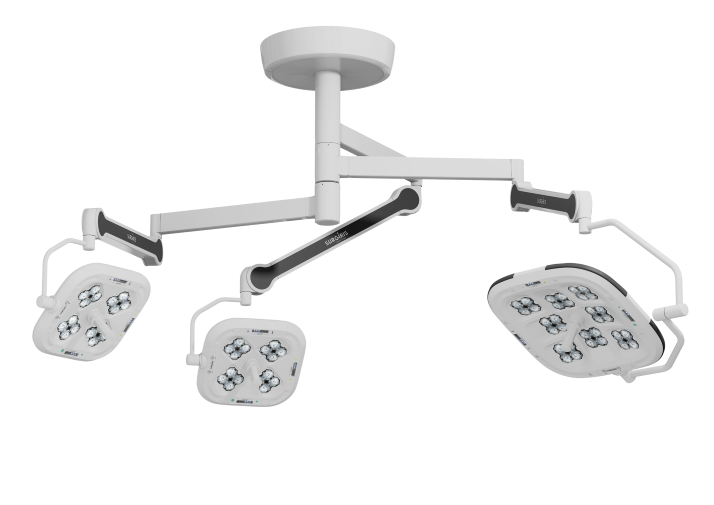 Warm white / cool white LEDs allow colour temperature to be varied from 3,500 to 5,000K
No, it is not compulsory, but the maintenance contract guarantees optimal operation and prevents breakdowns and interruptions
Our LEDs have a lifespan of 60,000 hours - over 20 years!
As a French private health care institution, we made it a priority to use a national supplier. SURGIRIS was able to meet our expectations by offering Made in France lighting with an innovative design and advanced technologies that facilitate the surgeon's work.
The EPURE range from SURGIRIS allows us to find the best price/product compromise.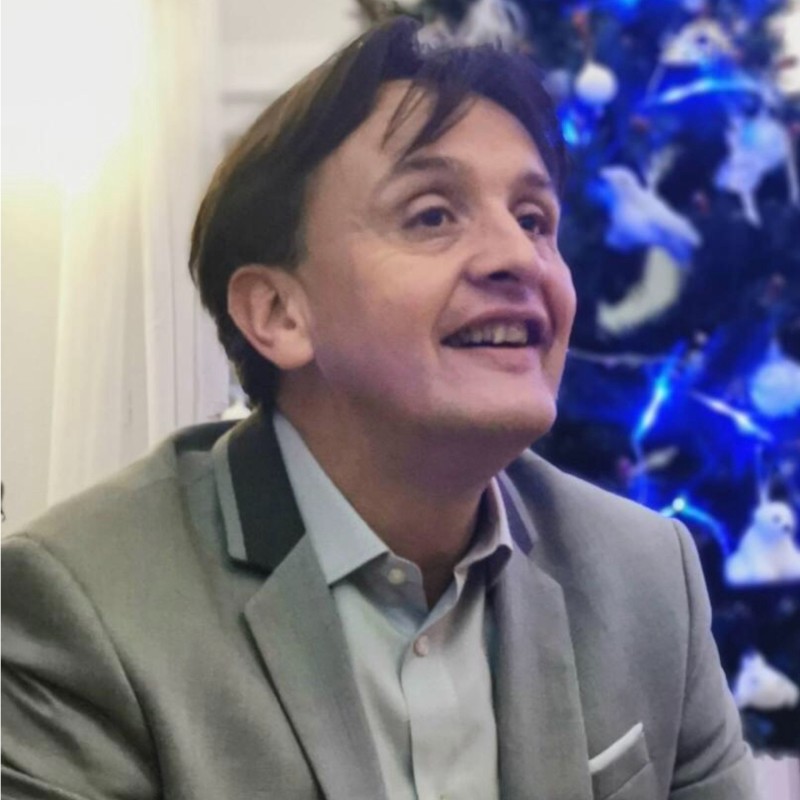 Laurent FAURIE
Biomedical Director - GBNA Polycliniques (Bordeaux, FRANCE) Related products
For each product family, SURGIRIS offers you its innovative solutions.
WHY CHOOSE SURGIRIS PRODUCTS?
In our production facilities, we create high-performance operating theatre equipment for the most demanding applications.

More than 20 years of biomedical experience

Products 100% Made in France

International presence