Check out XMT range of innovating surgical lights and their exclusive design that offers performances beyond the technological limits of the market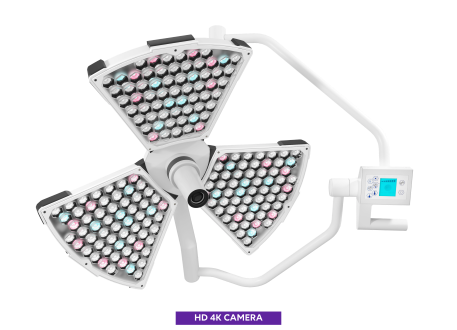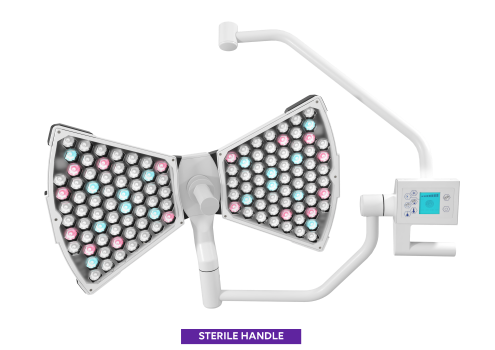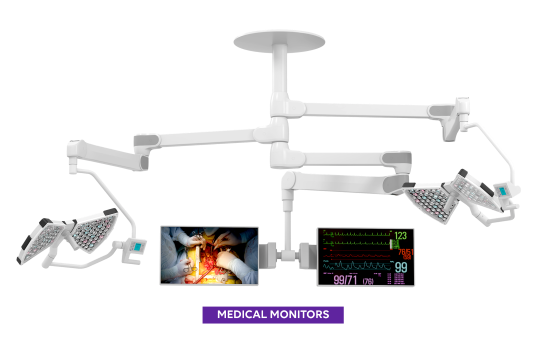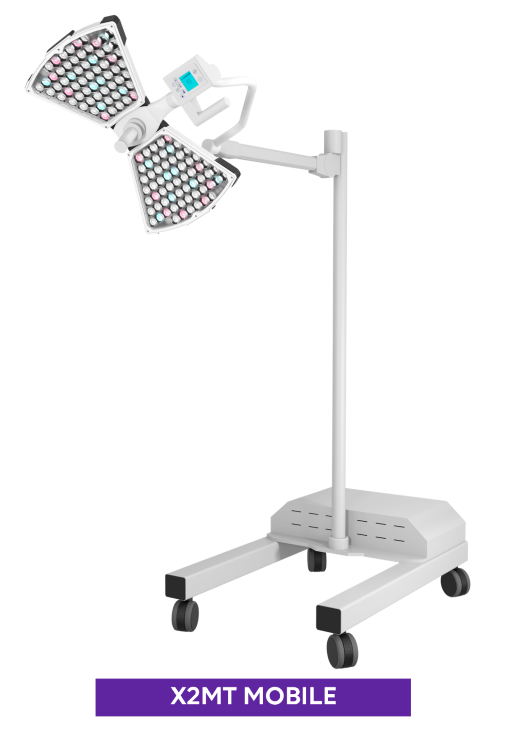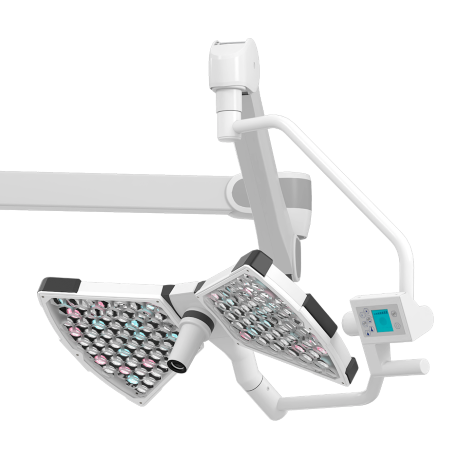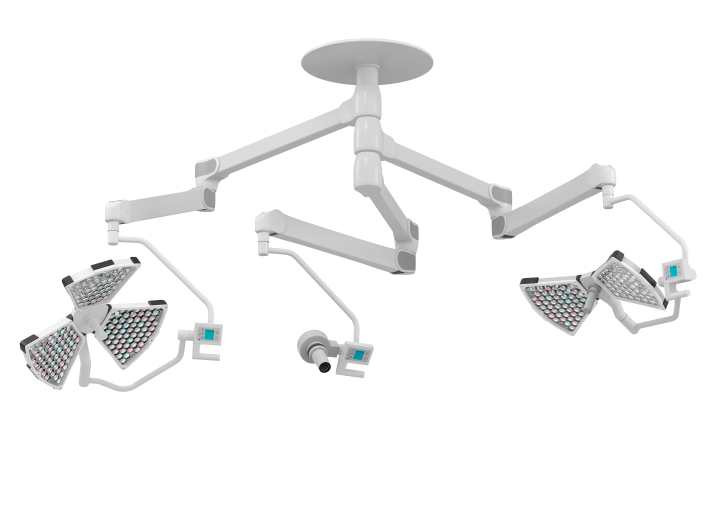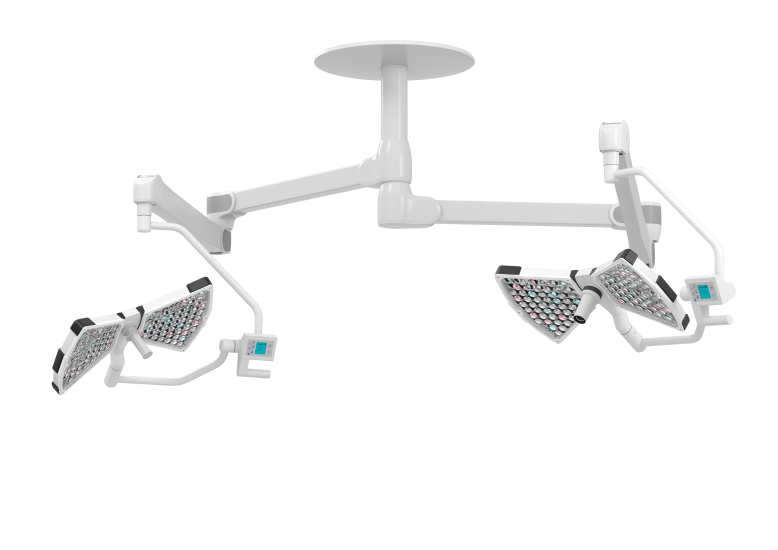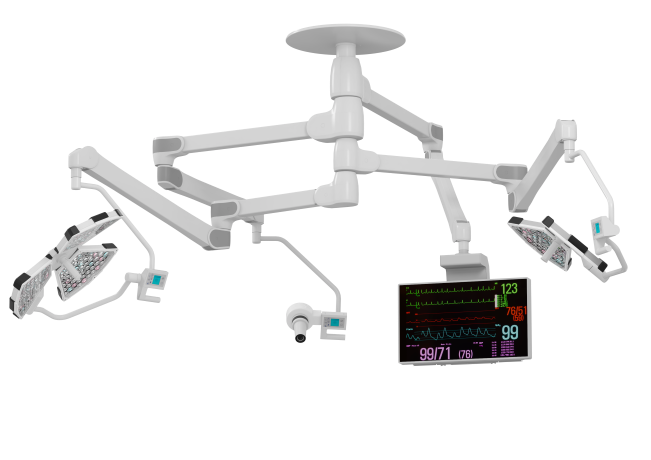 X2MT & X3MT
XMT range consists of illumination of a unique design that meets all the hygiene requirements of an operating room. These surgical lamps are a concentrate of technology covered by an exclusive FOCUSMATIC patent. It makes it possible to adjust the light field diameter to very large tasks without loss of central lighting intensity. This lighting supports surgeons in all operations.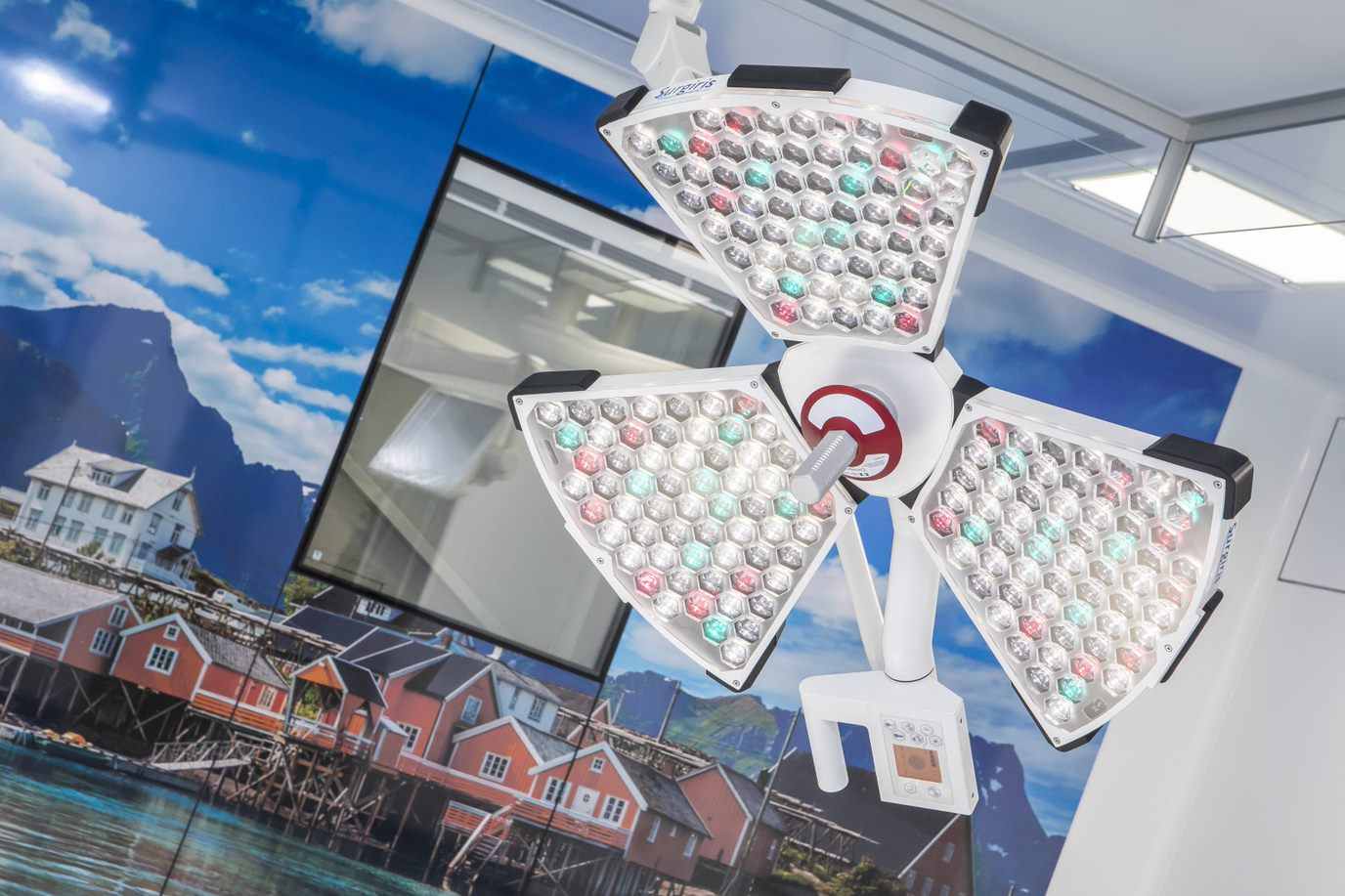 HIGH CRI
The CRI measures the capacity of a light source to reproduce the different colours of the light spectrum without changing them.
The unit is called Ra. There are 8 standard colours (R1 to R8). The scale is between 1 and 100. Values below 80 are considered poor.
Other specific colours are very important for surgery:
R9: represents red – very important in surgery to view blood tissue
R13 & R15: represent white & Asian skin colours respectively –

very useful for dermatological applications
The XMT range of lighting provides excellent colour rendering (Ra 99 and R9 99), thereby giving surgeons a true reproduction of colours on the operating area similar to daylight, while improving their visual comfort.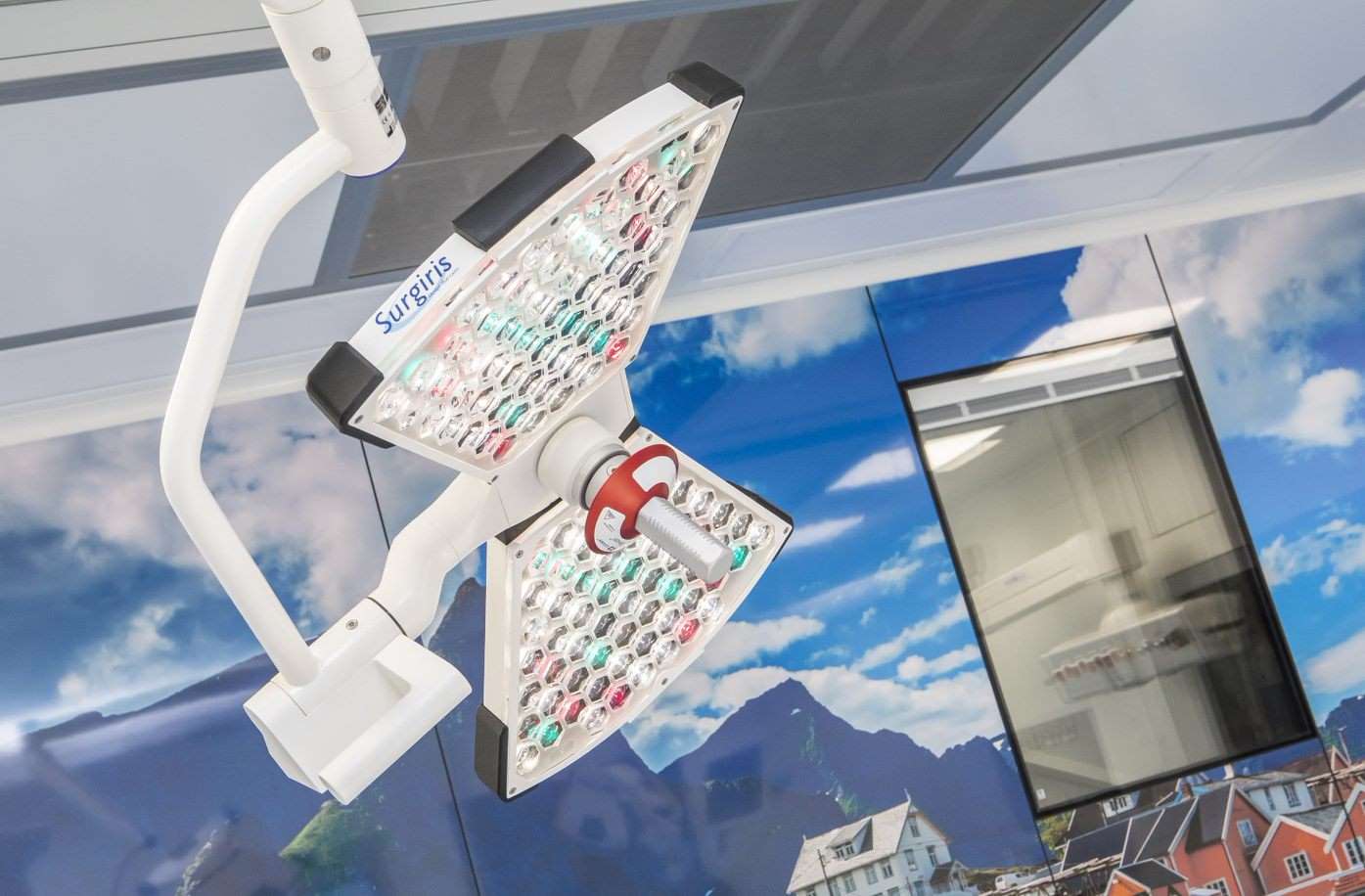 IDEAL SHADOW ELIMINATION
Shadow elimination is an essential feature of surgical lighting to guarantee surgery in the best conditions.
Which is why SURGIRIS has designed XMT lighting by making the optics of each module independent. Each petal diffuses a light spot that is superimposed on the operating area. This means that even if the heads of one or more surgical staff are in the lighting area, there will be no shadows on the task circumference.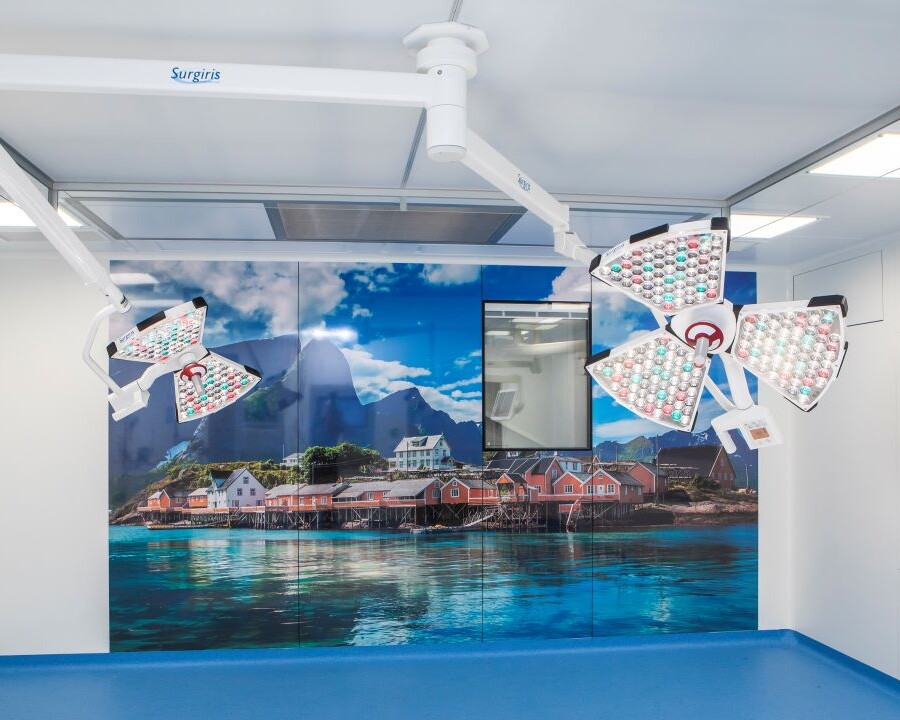 NO MECHANICAL MOVEMENTS
The exclusive (registered) FOCUSMATIC patent makes it possible to adjust the lighting to a very wide area without loss of intensity of the central lighting.
SURGIRIS lighting systems are the only ones that have this innovating technology. Based on sophisticated electronic LED management combined with an individualised optical system for each LED, FOCUSMATIC technology revolutionises the "focusing" function of surgical lighting.
This technology promises biomedical engineers peace of mind as there are no failures due to mechanical movements.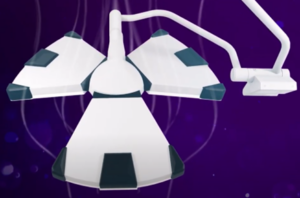 LOW LAMINAR FLOW DISTURBANCES
The DIN 1946-4 standard defines the authorised disturbances in the laminar flow to allow sterile air to circulate properly in the operating room.
A disturbance of less than 37.5% is recommended to avoid the spread of bacteria in the sterile field.
The unique and innovating design of the XMT lights has been thought out & designed to cause only small disturbances of the laminar flow (28/29%) and thus respect the constraints and hygienic standards of an operating room.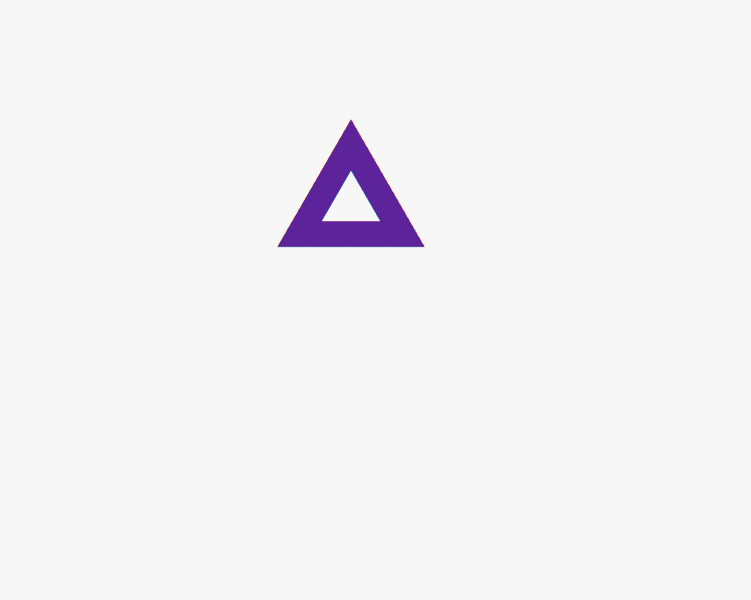 Tutorial video
Find out how to use XMT surgical lights:
Wall mounted control panel
Medical monitors up to 55″ ---

X2MT NOMADEO - X2MT

---

X2MT - X3MT - MONITEUR - CAMERA

---

X2MT - X3MT - MONITEUR - MONITEUR

---

X2MT - X2MT - X3MT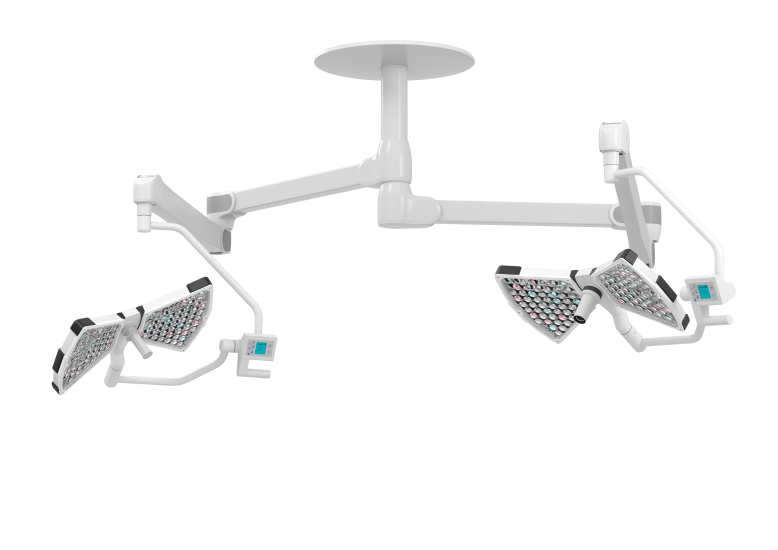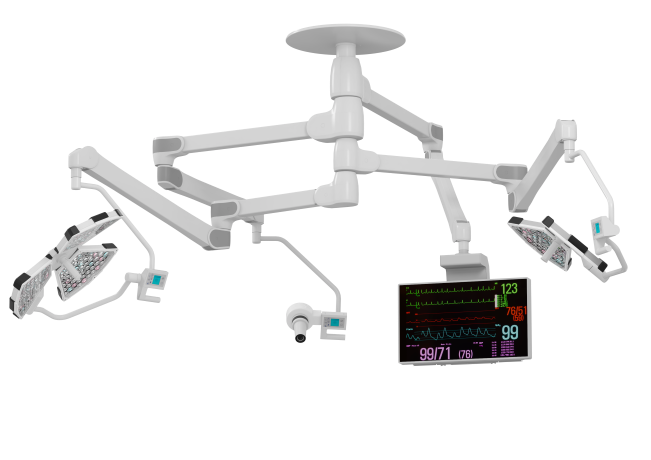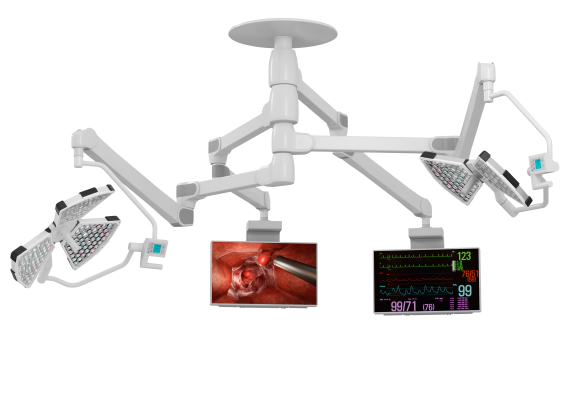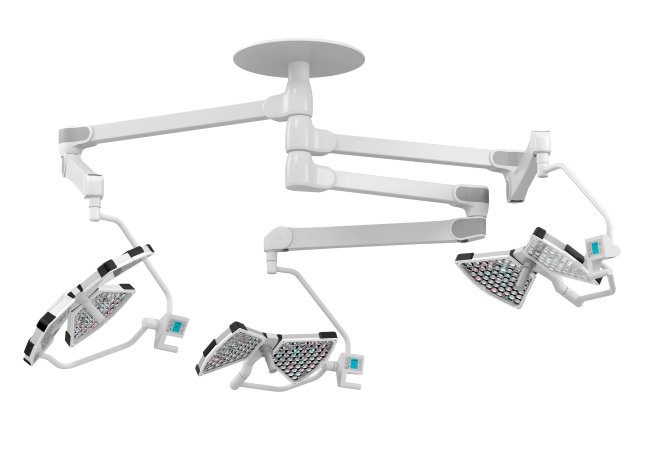 Colour LEDs make up for the deficits of white LEDs to optimise colour reproduction
No, it is not compulsory, but the maintenance contract guarantees optimal operation and prevents breakdowns and interruptions
Our LEDs have a lifespan of 60,000 hours - over 20 years!
The SURGIRIS XMT range of surgical lights is electronically focused, which promises peace of mind for my entire team, and constantly operational lights. Functional lighting that has no breakdowns, and avoids us closing operating theatres.
I would also like to emphasise the support & commercial availability which guarantees me great peace of mind.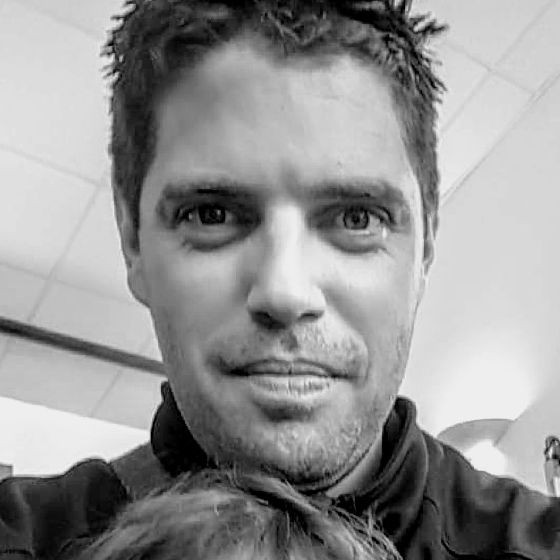 Tony LEBRAS
Head of the Biomedical Department - Clinique Ambroise Paré, Pierre Cherest, Hartman (Neuilly -Sur -Seine, FRANCE) Related products
For each product family, SURGIRIS offers you its innovative solutions.
WHY CHOOSE SURGIRIS PRODUCTS?
In our production facilities, we create high-performance operating theatre equipment for the most demanding applications.

More than 20 years of biomedical experience

Products 100% Made in France

International presence