TRYPODE  service head is available as static or mobile & with a large flow capacity and accessories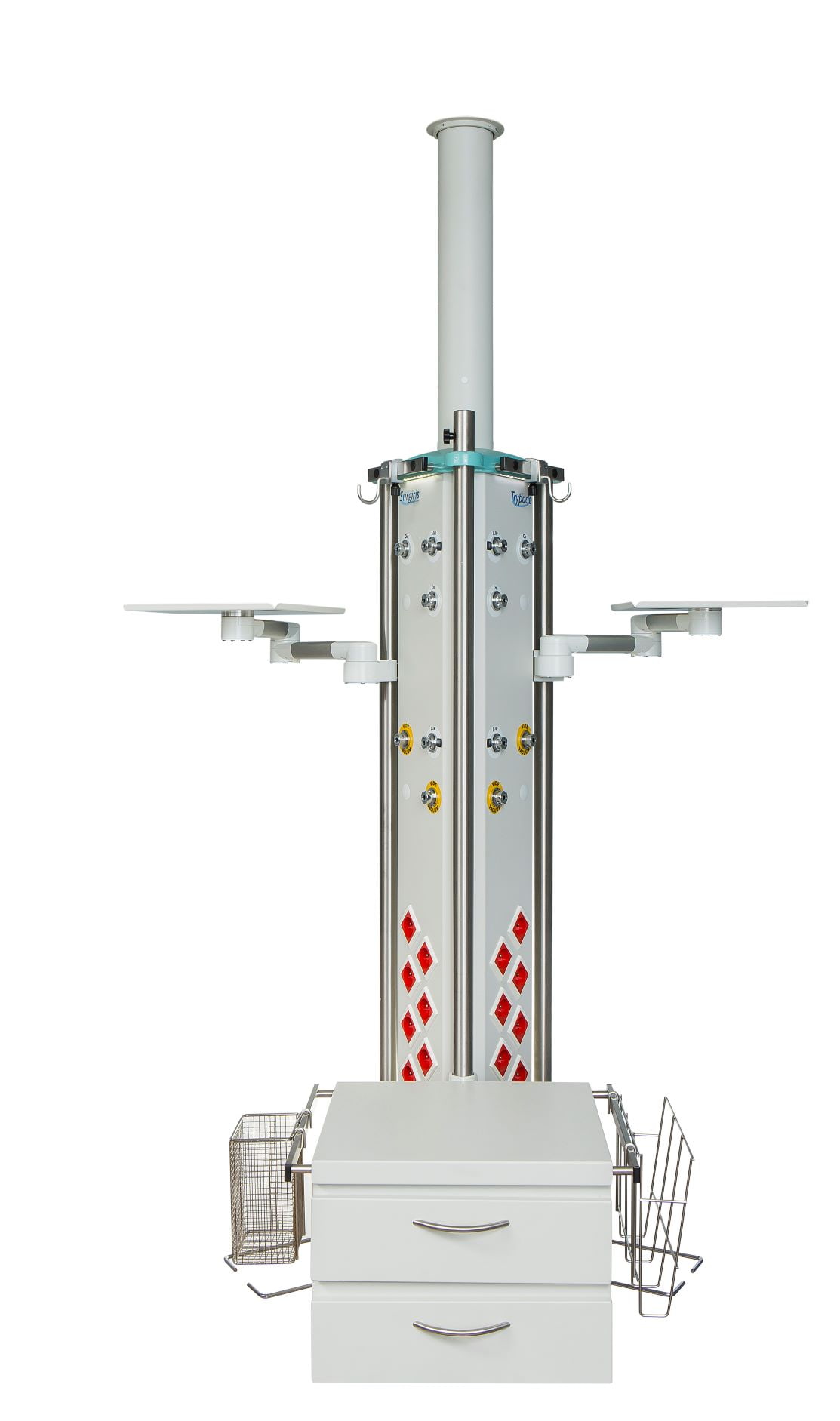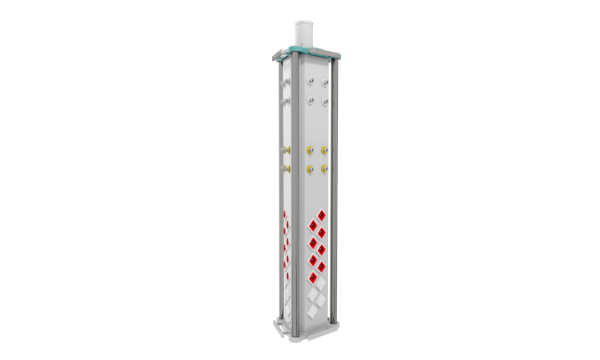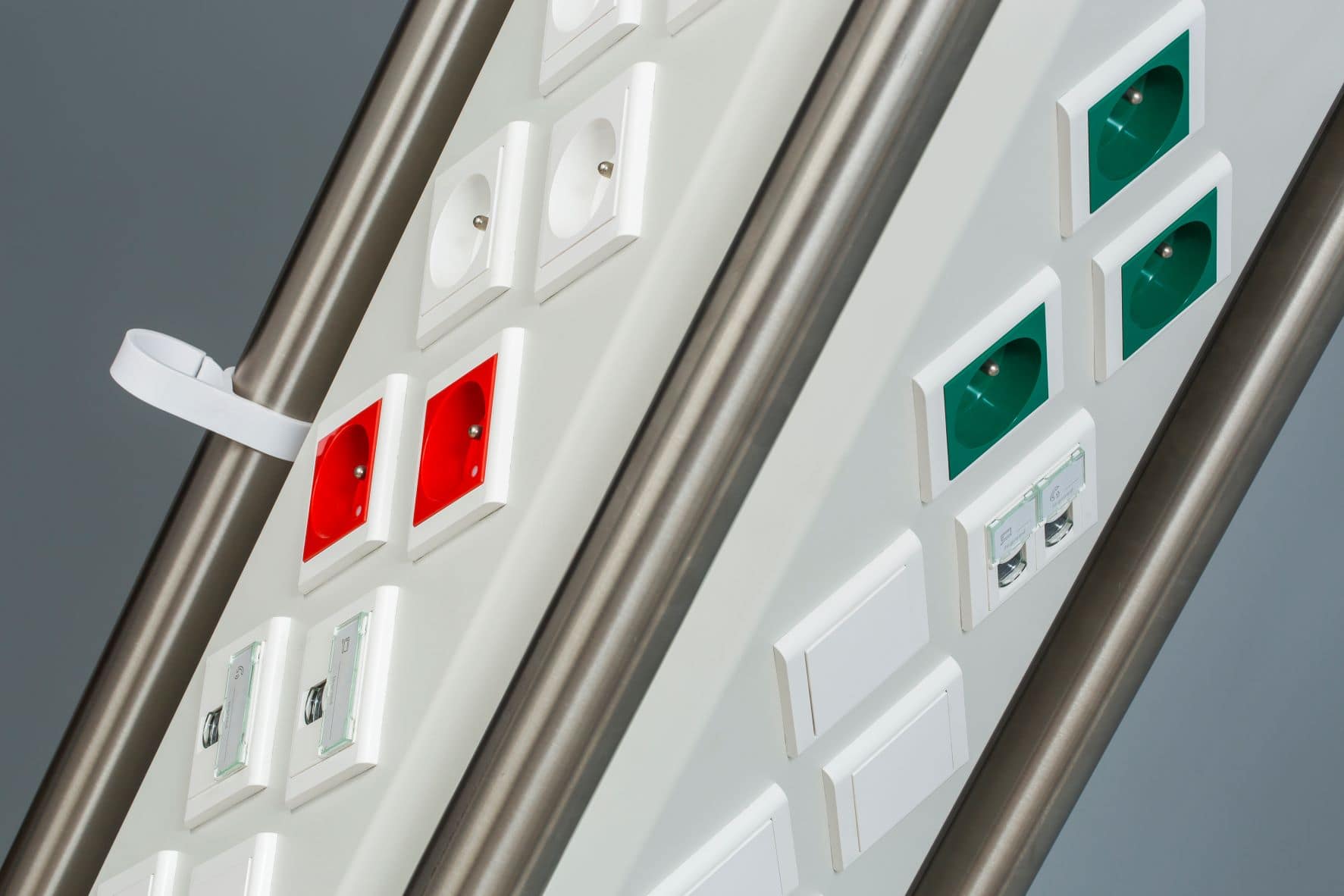 TRYPODE MEDICAL FLUID COLUMN
TRYPODE is a service head designed to provide maximum distribution with minimum space requirements.
TRYPODE service head can be mounted on a mobile arm or as a fixed column. This module can be configured for 1 or 2 beds. Compact, ergonomic and scalable, TRYPODE is the product of choice for small spaces.
This service head has an electrical capacity of 24 electrical outlets and 16 gas outlets, it is pre-equipped and configurable as required, and has 3 stainless steel tubes of 38mm for the attachment of biomedical accessories (trays, drawers, infusion holders, baskets, rails & hooks, support arms, cable management, examination lamps, etc.).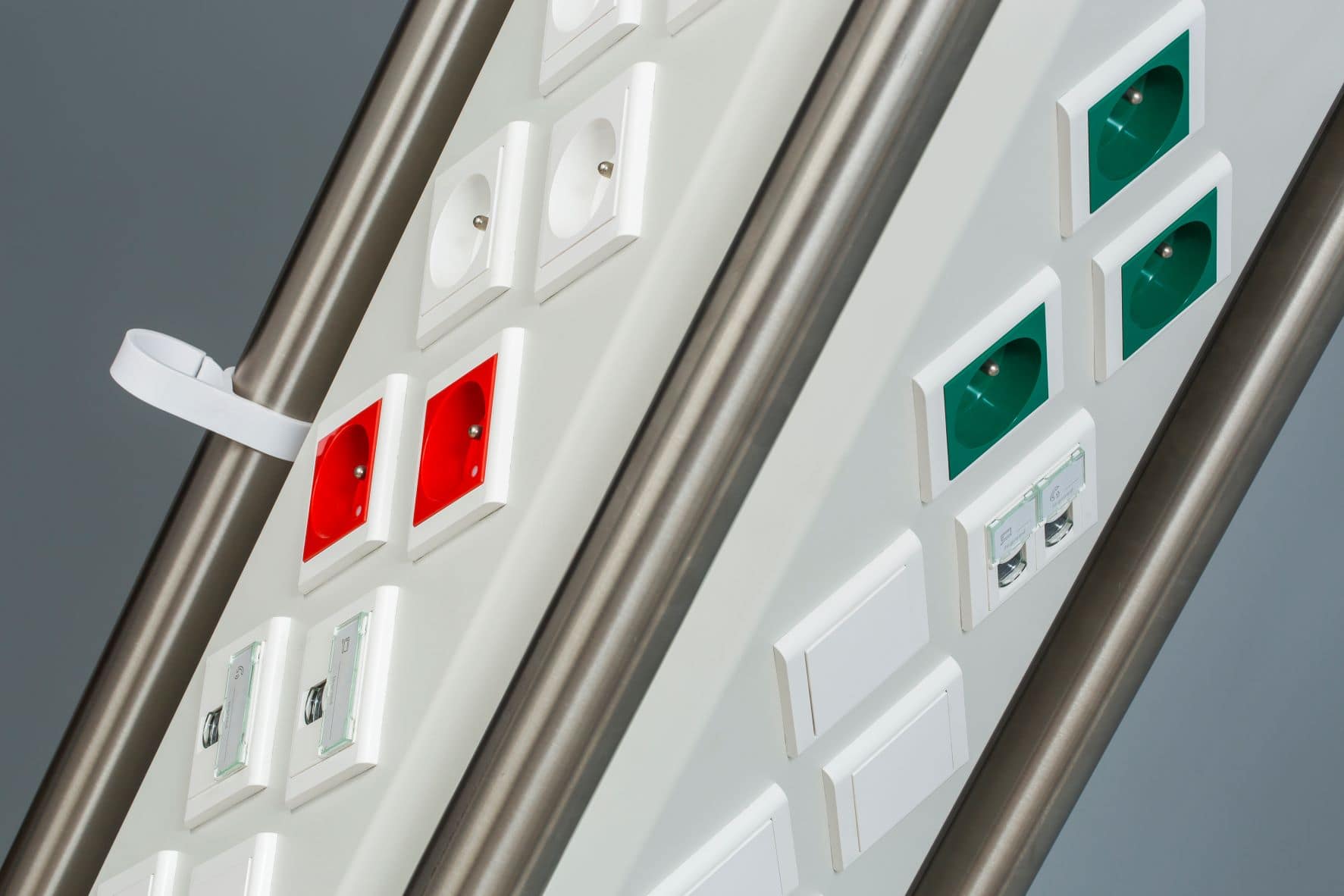 TRYPODE
TRYPODE offers several benefits to combine practicality and space optimisation:
Space saving: TRYPODE allows optimum space management in the treatment area thanks to its compact design
Modular and tailored: TRYPODE has a wide choice of the number and type of fluid and electrical outlets, making it configurable to your needs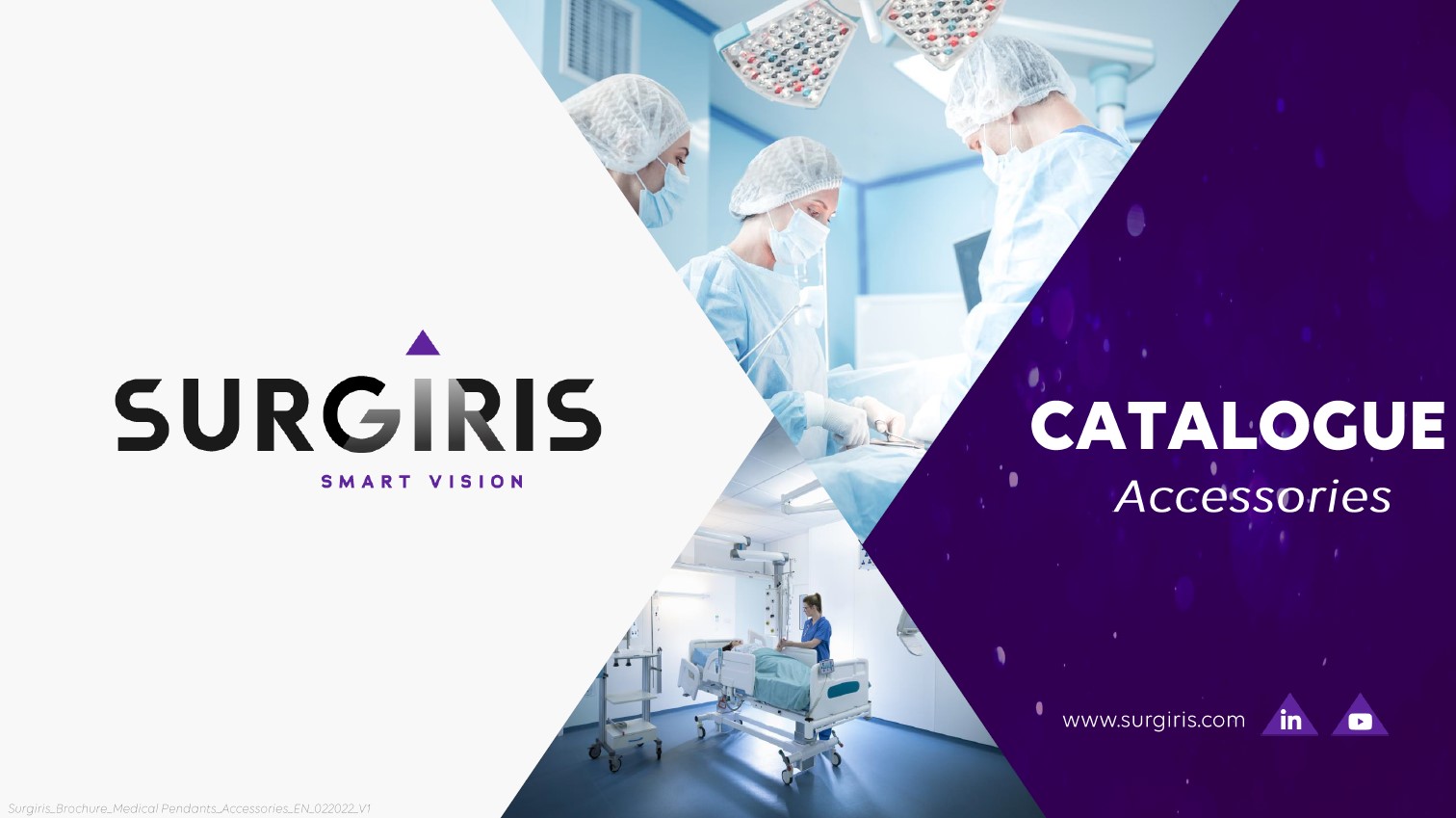 DOWNLOAD ACCESSORIES CATALOGUE 👇
Yes, it is possible to add fluid connections to TRYPODE even after the installation is complete
No, it is not possible to extend tubes after installation on TRYPODE Related products
For each product family, SURGIRIS offers you its innovative solutions.
WHY CHOOSE SURGIRIS PRODUCTS?
In our production facilities, we create high-performance operating theatre equipment for the most demanding applications.

More than 20 years of biomedical experience

Products 100% Made in France

International presence